Accounting and business advisory services for aged care
The aged care services industry is rapidly growing and evolving. The team at RSM have significant experience in the aged, community and disability care sector. We understand the balance between delivering quality care whilst at the same time retaining a profitable business.

Through extensive experience and innovative accounting and business practices in the aged care sector, RSM provides services including accounting, advisory, financial services and audit assurance for all of your planning, forecasting, systems and process needs for aged care organisations.
As aged care business experts, RSM can examine your policies and practices and provide you with a detailed analysis of your current situation.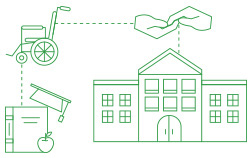 We will then develop practical solutions to increase the efficiency and compliance of your organisation. This will ensure you comply with current best practice and legislative requirements.

Whether you are a individual stand-alone home care or retirement village provider to a large scale residential aged care facility, RSM's aged care consulting and advisory services can assist with all of your planning, forecasting, systems and processes needs.
KEY CONTACT
How can we help you?