People are only as good as the tools they possess. So, to consistently deliver high-quality auditing services, we are always investing in auditing methods. We keep our ear to the ground so we can closely follow the latest developments and share them throughout our network.
Our approach to audit is clear and consistent. It requires the rigorous standards of professional competence, independence and objectivity that clients rightly demand, yet still recognises that the auditor is uniquely placed to give constructive advice to the client regarding its business.
Staying alert to risk is always a priority. That's why we devote a considerable amount of attention and resources to ensuring our methods are compliant with the International Standards on Auditing.
By applying a risk based audit methodology that is regularly updated for new technical pronouncements and guidance on best practices, we offer a tailored audit approach with an emphasis on early planning and understanding how your business operates. This enables us to identify key audit risks and tailor our response to the unique aspects, size and nature of your business.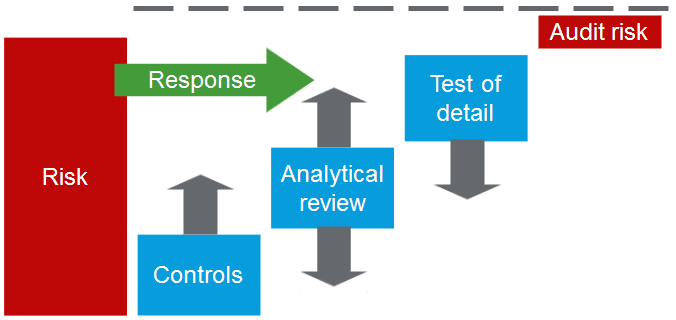 The benefit to the client is an effective, cost efficient, value-added independent audit, performed in a timely manner by experienced professionals.
As well as statutory audit services, we also provide the following services:
Agreed upon procedures (ISRS 4400)
Compilation (ISRS 4410)
Due diligence in an IFRS environment
Impairment testing of goodwill and intangible assets
Reconciliations between IFRS and US GAAP
Reviews (ISRE 2400)
Service orginisation control reports (ISAE 3402)