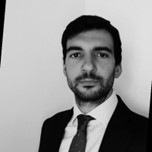 What did you do before coming to RSM?
I attended the Faculty of Economics with a focus on Business Administration because I've always been fascinated by organisational dynamics and their impact on the accounting world. During the university course, until the achievement of the bachelor's degree, I worked in the world of sport as a tennis instructor, a sport that still fascinates me for its many technical and physical components, but above all mental.
Except in the early years when I aspired to be a race car driver, I have always had pretty clear ideas about where to go and the Business Administration was the one that best accommodated these ideas.
How did you come to work at RSM?
The reason was mainly an opportunity. I was working in a small consulting firm that came into contact with RSM in an M&A project at the end of which an aggregation project was hypothesised, not between RSM and our client but between us and RSM. So RSM founded a new office in Rome and we started the development of the consulting business line.
I immediately viewed the project positively, because I have always thought that gaining experience in a company connected to a large network was an important step in the career of a good professional.
The first day at RSM was actually no different from the previous one, as the office was the same and the colleagues were the same, but I immediately felt an organisation that welcomed me.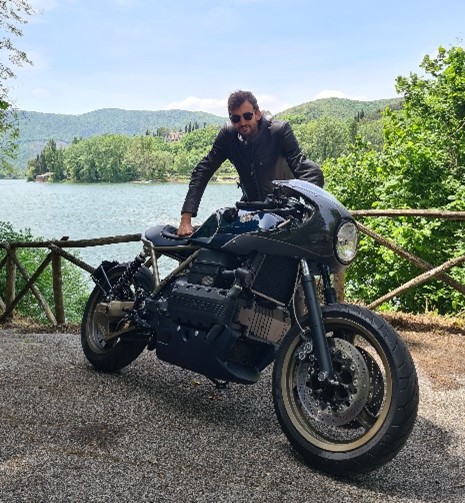 Who are you outside of RSM?
Who am I as a person? well good question, I think it is better to ask people who know me, but I'll try. I am a reserved person by nature, but I like to be sociable with everyone, trying to share my energy and attention with everyone, often in an awkward way. I consider myself extremely consistent in my choices and sometimes even stubborn. My character and my being have been immediately appreciated by RSM and in particular by the different Partners who have involved me in multidisciplinary projects.
"I have never had to disguise myself in RSM, and my positive and negative sides have always been proactively welcomed by accepting criticism and suggestions for example."
What has been your experience at RSM been like?
I have been in RSM for 3 1/2 years now, so I have experienced a lot of life events - my first home for example or vicissitudes in love. I have always shared these events with my closest colleagues, chatting and laughing, always finding a friendly atmosphere with them.
I joined RSM in the role of Senior Consultant which was and still is a pivotal role in any project because you "get your hands dirty in the field" and start client management, team and administration activities. So, it was a role that challenged me but also led me to cultivate a special focus that I did not see before working mostly solo; making sure the whole team works peacefully on the project, and by peacefully, I mean not experiencing the various (sometimes routine) tasks as a burden or even in stress.
There have been many people in RSM that I have learnt from in their competence, experience, and attitude in facing challenges. The fact that I still find these types of people close to me today is an incentive to always do well and look ahead in RSM.