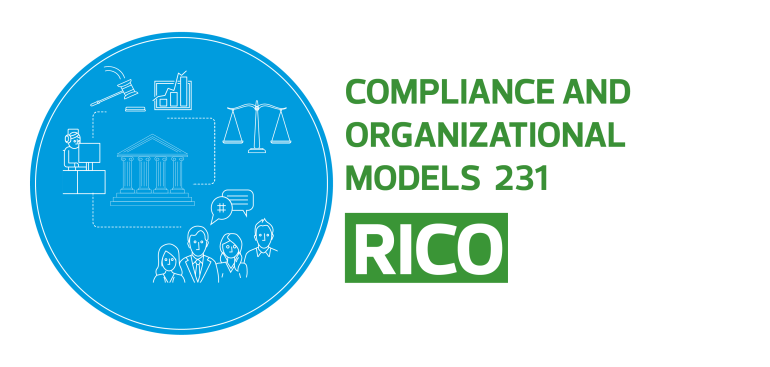 When we talk about corporate compliance, we refer to the measures, tools and activities necessary to prevent and reduce risks of legal and financial nature, deriving from the violation of laws, regulations and company rules. Ensuring risk compliance with laws and regulations allows the company organization to achieve its fundamental objectives in total safety, preserving a good image of the entity and the trust of its stakeholders in its operational and management correctness, thus creating value.
A compliance tool is now represented by the 231 Organizational Models, governed by Legislative Decree no. 231 of 2001, which allow companies to equip themselves with a customized risk management and control system.
The compliance activity extends, in addition to Legislative Decree no. 231 of 2001, including, for example, the Privacy Regulation (GDPR / Regulation 2016/679), the anti-money laundering legislation (Legislative Decree 231/2007), the anti-corruption legislation, health and safety in the workplace (Legislative Decree . 81/2008), to the regulations concerning the figure of the Manager in charge of preparing the accounting and corporate documents (Law 262/2005), to the communication of non-financial information - NFS (Legislative Decree 254/2016), to the reference for the management and certification of gender equality (UNI / PdR 125/2022).
The RICO RSM Service Line, where RICO stands for Risk and Compliance, therefore has the objective of supporting our customers in the assessment, optimization and monitoring of business processes and risks and in the implementation of effective Organizational Models, using innovative services and tools.
The methodological approach proposed by the RICO Team makes it possible to strengthen the organizational safeguards aimed at ensuring full compliance with the rules governing the conduct of the business and, in particular, customer relations.
The support of the RICO Team is implemented through:
the implementation of models and tools for the management and monitoring of corporate compliance; in this case, RSM performs the function of Compliance Officer, but in outsourcing mode, or as an alternative
assistance in planning and carrying out the activities necessary to ensure compliance with laws, regulations and company rules, where the customer has the Compliance function.
TEAM
To face challenges, sustain changes and support companies, we have identified a team of professionals with the best skills in the 231 Organizational Models, Risk and Compliance area:
SERVICES
Organisational Models 231
Adoption and implementation. The methodological approach of RSM
Management system for gender equality
Adopting a gender equality policy based on respect and enhancement of diversity and equal opportunities in the workplace is one of the practices that distinguish the most innovative and most profitable companies