Protect yourself against business threats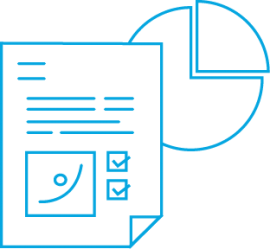 We specialise in managing risk. To enhance the value that you deliver to your stakeholders, we can assist you in protecting your business and its success.
We understand the threats that your business may face. From the global banking crisis to the rise of cybercrime, recent history demonstrates the importance of identifying threats, and the appropriate response, at an early stage.
As a result, we are active, not reactive, and provide support and guidance as your systems and processes develop. Our expertise and knowledge ensure we remain at the forefront of implementing new approaches to managing risk.
Risk management
Our team will help our clients in the process of identifying, quantifying, and managing the risks that his organization has to face. The dedicated team will identify the types of risk exposure within the company, measuring those potential risks, proposing means to hedge, insure or mitigate some of the risks and estimating the impact of various risks on the future earnings of the company.
RSM Audit Luxembourg provides risk advisory services to Professionals of the Financial Sector (PFSs), among them, investments firms and corporate domiciliation agents and service providers to the Financial Sector such as administration agents and IT service providers.
We provide advisory services for supervised entities or entities submitted to the anti-money laundering and terrorism financing directive (AML/TF) from the EU. We assist companies to assess their AML risk and to develop their internal procedures to comply with regulations.
Internal audit
For Financial Sector Professionals, we can act as internal auditor in line with specific local regulations. We provide internal audit services to regulated entities within the frame of their obligations to build and execute their audit plans, following the regulator's requirements. We assist our clients in developing their internal controls and help them to strengthen their control's environment. We provide annual or semi-annual reports.
In this strongly regulated environment, the efficiency of the audit work as well as the completeness of the sector's requirements are met through a strong cooperation with our clients, ensuring a good understanding of the business to improve the assessment of significant risks.
Fraud prevention and investigation
Our team will help identify and reduce opportunities for fraud by reviewing our client internal audit procedures, recommending anti-fraud internal controls and conducting procedure reviews. If fraud is discovered, our team has the personnel and experience to begin a timely investigation, prevent further losses, determine the full extent of the fraud and prepare for litigation and recovery.