We possess strong accounting competence and have extensive experience in handling issues involving generally accepted accounting principles in Norway and IFRS.

NGAAP (NORWEGIAN GENERALLY ACCEPTED ACCOUNTING PRINCIPLES)
Most Norwegian businesses comply with Norwegian generally accepted accounting principles. Significant changes in NGAAP will be introduced when the new Accounting Act enters into force. A new Accounting Act has been drafted, and when it is passed a new Norwegian accounting standard will be issued based on IFRS for small and medium-sized enterprises and for enterprises with a general accounting obligation. Distinctions will be drawn between the international standard and the Norwegian accounting standard. The new law is not expected to enter into force before 2019.
Our strong expertise and experience makes us the ideal partner for discussing issues related to current Norwegian generally accepted accounting principles and expected amendments.
We can also undertake a full review of your company's accounts to assess the impact of new Norwegian accounting rules.

IFRS (INTERNATIONAL FINANCIAL REPORTING STANDARDS)
All Norwegian listed companies and companies with listed debt instruments must comply with the International Financial Reporting Standards (IFRS) adopted by the EU for consolidated accounts. Listed companies that do not prepare consolidated accounts must prepare their accounts using IFRS. All other companies may choose between IFRS or simplified IFRS (Regulations pursuant to the Accounting Act) as their accounting language for separate and consolidated financial statements.
Contact us for assistance with:
IFRS conversion
due diligence in IFRS environments
assessment of the effects of transition from NGAAP to IFRS
audit of IFRS financial statements
technical support with preparing IFRS financial statements
IFRS training
courses on IFRS topics
Bookkeeping
All transactions must be posted in order to show the economic impact of the activities a business participate in. The accounts is the sum of all the different transaction that has taken place during the period.

Bookkeeping is regulated in the Bookkeeping Act. In addition, there are regulations and a number of standards and statements that determines how the law should be understood.

Everyone that is accountable is also liable to keep books, not everyone that is liable to keep books is accountable. Anyone who does business and has an obligation to submit tax notification of wealth and income, is liable to keep books for its activities. The same applies to anyone who has an obligation to submit tax notification for VAT.

This means that all corporations always are liable to keep books and that partnerships, associations and foundations often are liable to keep books.

There will often be a need for clarifications relating to the interpretation and the scope of the law. For instance;
Safeguarding of accounting records
Electronic availability
Storage of documentation and mandatory financial reporting
Electronic invoicing
Documentation of balance sheet, elapsed time
Management of investments
Documentation relating to the shareholder register
Storage of accounting records abroad
Bookkeeping abroad
Mandatory reporting when accounting in functional currency and conversion into Norwegian kroner
Accounting and specifications in foreign languages

In some cases you may also need an application to take advantage of the opportunities in the law.
Do you have questions? Please contact our responsible partners: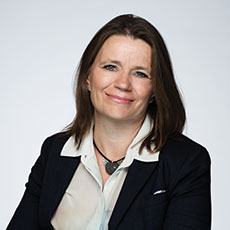 Cecilie Tronstad | Leader Accounting
Partner
E: ct@rsmnorge.no
M: +47 922 61 602
Eystein Hjelme | Bookkeeping
Partner
E: eoh@rsmnorge.no
M: +47 97 16 79 12