RSM in Luxembourg is composed of five legal entities all members of the RSM network, the world's 6th largest network of audit, tax and consulting firms. With a team of around 100 employees, RSM in Luxembourg is a strong medium-sized organization with a sound human touch and solid values. We assist international organizations, local businesses as well as private individuals in all their Luxembourg tax, accountancy, fund administration, audit and payroll needs.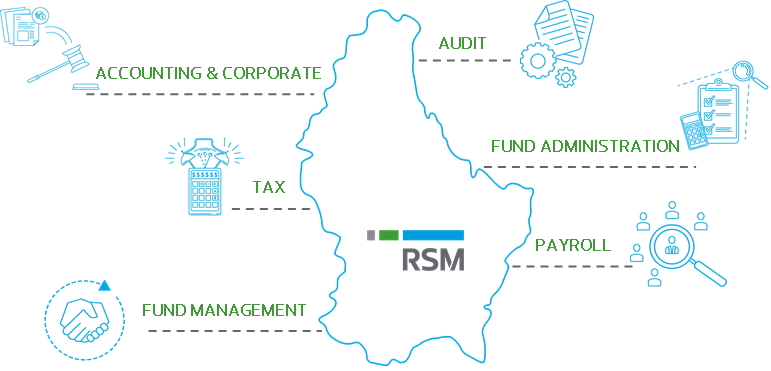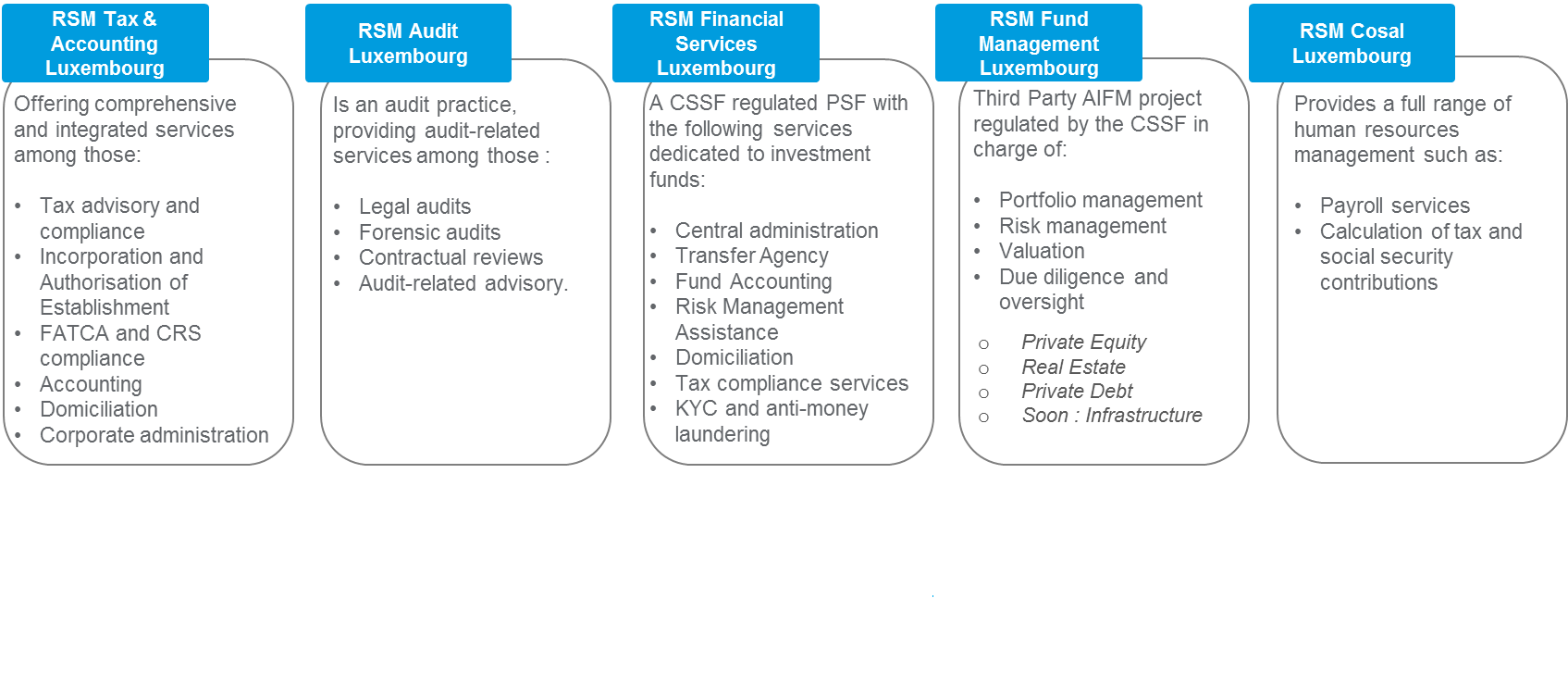 About the RSM Network
RSM is a powerful network of audit, tax and consulting experts with offices in more than 120 countries all around the world. Each one of these firms is in the top 40 major business centers throughout the world with more than 57,000 staff.
As a leading global network, we share skills, insight and resources, as well as a client-centric approach that is based on a deep understanding of your business. This is how we empower you to move forward with confidence. This is the Power of Being Understood.
RSM provides a range of services across many industries. As client and market needs are different for all members, there are currently varying levels of capabilities throughout the network, however to support our core services and global sector focus, RSM has executive committees and leadership and advisory groups to support their growth and strategy implementation.