Law of 12 May 2020 extending certain time limits provided for in the sectoral laws of the financial sector during the state of crisis.
On May 12th, 2020 and in the context of the COVID-19 crisis, the Luxembourg government allowed a three months extension for certain deadlines in the sectoral laws of the financial sector.
Most of the deadlines for publication of the annual accounts, the annual report and half-yearly reports applicable for financial institutions and some of the investment funds, are now extended with a period of three months.
For more information and details, please refer to http://data.legilux.public.lu/file/eli-etat-leg-loi-2020-05-12-a386-jo-fr-pdf.pdf  (in french only)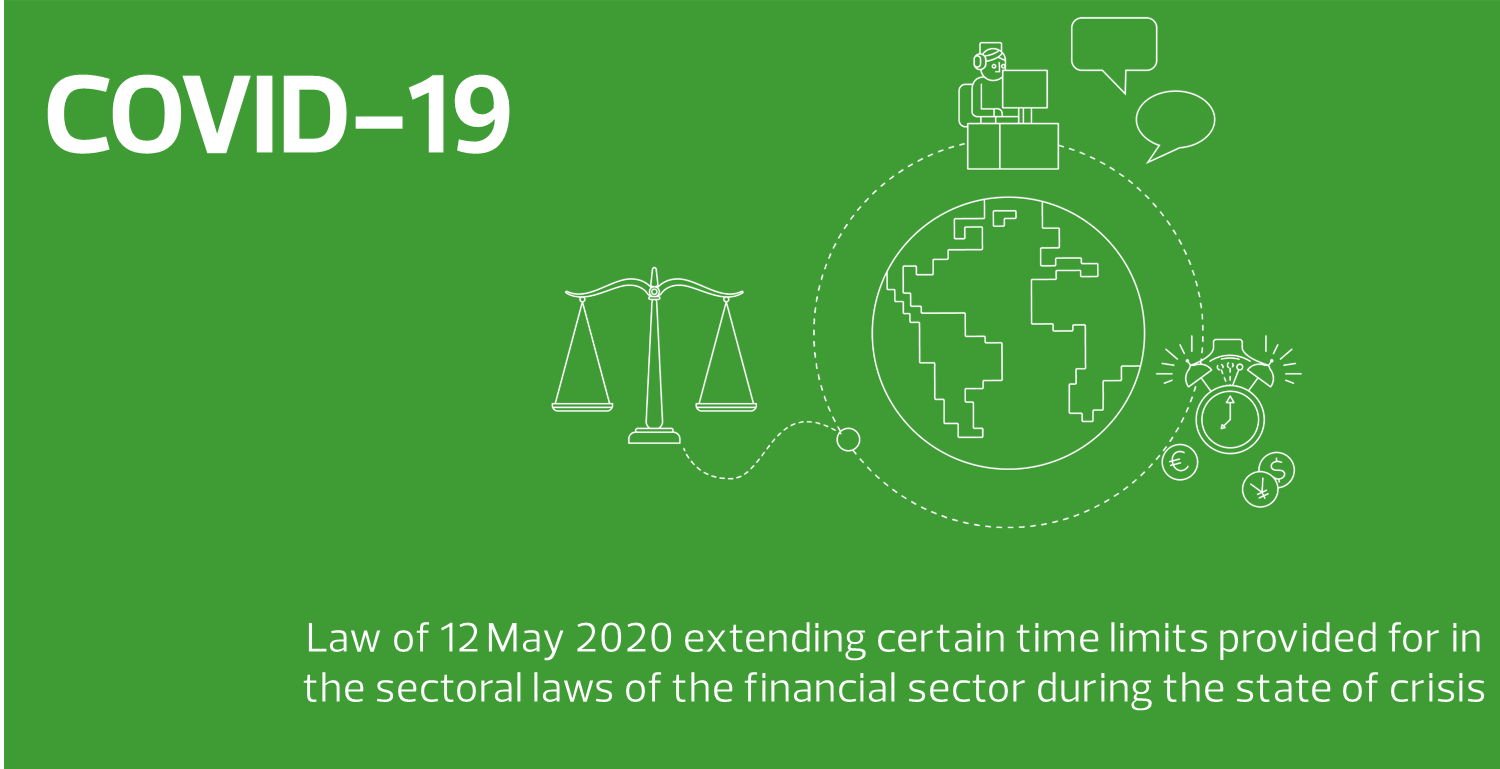 This document is provided for information purposes only and does not constitute legal and/or tax advice. RSM Financial Services Luxembourg or any sister company should not be held responsible. Professional legal and/or tax advice should be obtained before taking or refraining from any action as a result of the contents of this document.