Established in February 1985, our Management Consulting Division has one key aim – to deliver the very best in project management and business consulting services to business organizations in Puerto Rico and the Caribbean basin. For all our management consulting specialists, it means putting a focus on the provision of high-quality, innovative services at the most competitive price.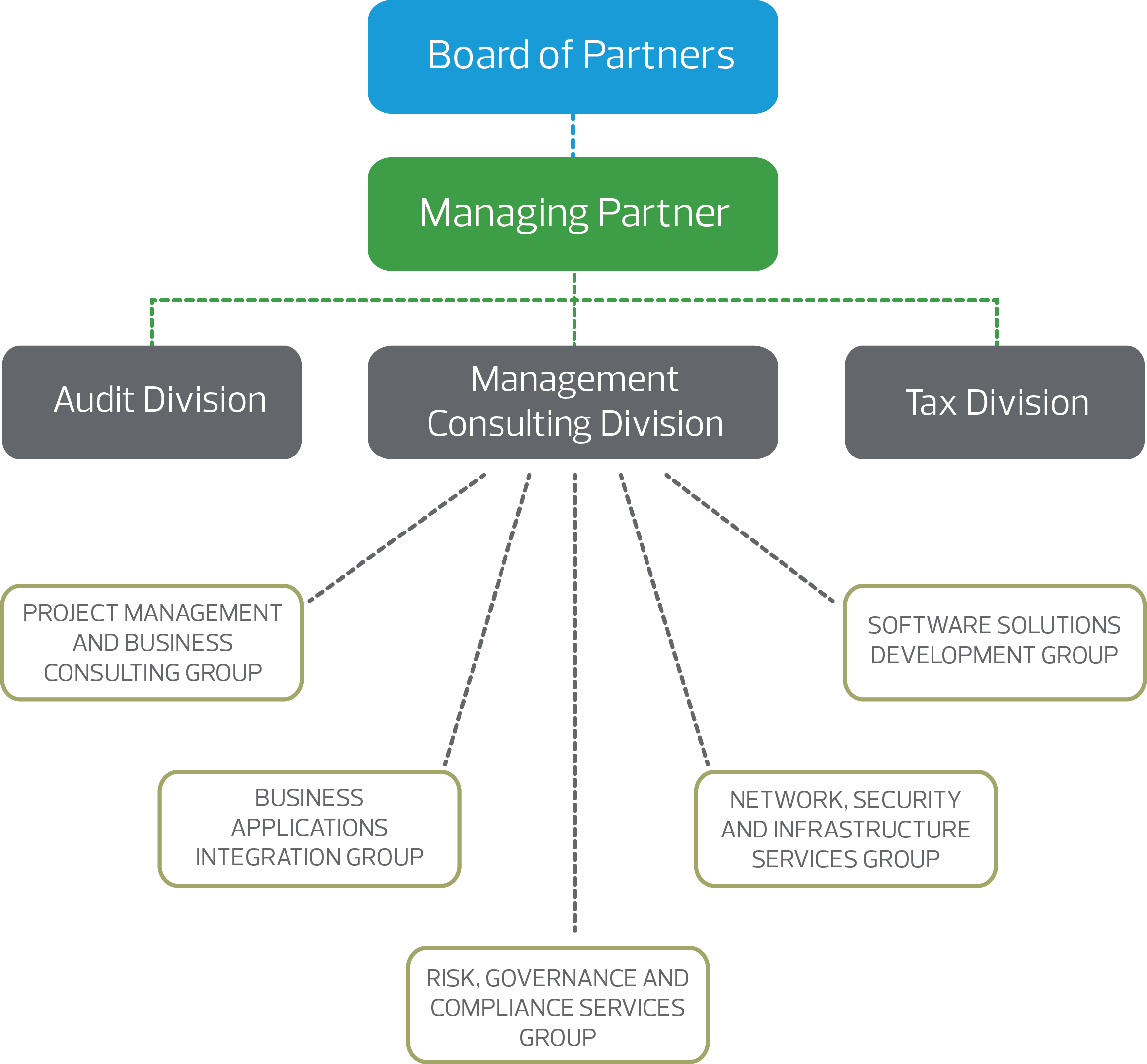 Who are our management consulting specialists?
The staff members who deliver our Management Consulting Division services have – on average – more than 13 years' of experience in information technology and management consulting.
Each of our business consultants has at least a Bachelor's Degree obtained from top, prestigious and world-class universities and institutions. Their academic backgrounds span a broad range of disciplines, which include:
Industrial Engineering
Finance and accounting
Marketing
Management
Information Systems and Computer Sciences
Other related engineering fields. 
This synergistic mix is key to the success of the division and its delivery of expert management consulting services as a whole. Aside from their background and work experience, our consulting specialists are continuously trained in relevant areas of industry, application and technology.
For any questions or to benefit from our Management Consulting Division services, contact RSM Puerto Rico for an impartial discussion about your requirements – call 787.751.6164.
What practice areas can our Managing Consulting Division services be used in?
Today, our clients can benefit from our Managing Consulting Division services in order to gain a competitive advantage across numerous practice areas:
From business process analysis to contractual compliance, our professional can offer expert guidance and support in many business situations that can be a challenge to management teams.
To help our clients completely and effectively implement application systems, this group can share its in-depth expertise. By doing this, we can ensure that your business maximizes the benefits of those systems – and achieves expected returns.
This group provides robust and dependable to those in need of a methodological approach to assessing and addressing enterprise risks. With a wealth of experience, our services can span areas from IT risk or website compliance to business continuity planning and impact analysis.
Adding significant depth to our suite of Management Consulting Division services, our highly skilled team of IT experts focus on your computer network infrastructure security. Bespoke services we offer to clients include comprehensive network design and implementation – as well as disaster recovery, and troubleshooting.
Could your organization benefit from the implementation of tailored – and mission-critical – application and software? Our can create and install solutions unique to your needs and workplace environment. There are three core areas in which it can be realized: full solutions, product enhancement or application development.
How we can help you with management consulting services
Contact us
Complete this form and an RSM representative will be in touch.