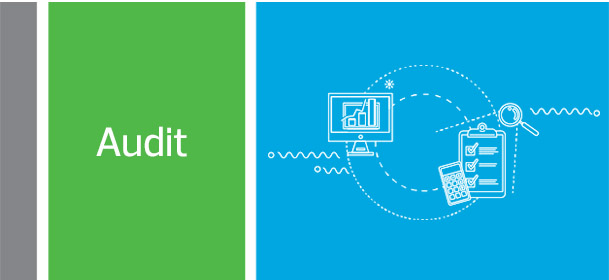 RSM in Belgium provide audit and assurance services to a huge variety of businesses across the private, public and non-profit sectors. As one of the world's leading audit services firms, we know that providing good advice and the right diagnosis for your business is impossible without a high-quality audit.
Our experienced team are committed to providing efficient and innovative auditing services, strictly adhering to the professional standards of the 7th largest international audit network. We take the time to understand how your business operates, allowing us to tailor our audit services in line with the size and nature of your business.
We are appointed by:
The FSMA for the audit of pension funds and MiFID Review
The OCM/CDZ for the audit of mutual insurance
Take a look at the auditing services we offer:
Legal Audits
Legal audits of annual and consolidated accounts
Legal missions provided for in the Companies Code
Certified legal auditing of mutual insurance, hospitals, insurance companies and pension funds
Fost Plus and Val-I-Pac certification
Audit services and advice tailored to individual needs
Certification and assistance in preparing IFRS financial statements
Analysis of business processes and risks: internal control procedures, financial stability, profitability analysis and investments
Assistance with internal control and compliance obligations, Sarbanes-Oxley, banking compliance
Monitoring compliance with MiFID conduct of business rules
Auditing of management tools, performance indicators and financing
Restructuring of companies in difficulty, business audits and preparation of strategic development plans
Auditor certified by the Responsible Jewellery Council
Brupart certified adviser
Computer system and IT audits
IT audits include risk assessment, security assessment, conformity checks, data analysis, data
mining. CISA certified.

Forensic audits
Forensic audits for the detection and prevention of fraud and illegal acts.

Sustainable development audit and advisory services
Assistance with sustainable development auditing.

Please feel free to consult our general sales terms and conditions for providing services : General conditions for audit services