What is Sustainability or Corporate Social Responsibility?
Corporate Social Responsibility is a corporate initiative to assess and take responsibility for the company's effects on the environment and impact on social welfare. It can involve incurring short-term costs that do not provide an immediate financial benefit to the company, but instead promote positive social and environmental change. This corporate self-regulation is integrated into the entity's business model.
Sustainability is an important tool in creating a corporate image and reputation but also in reducing costs and generating revenues in the long run.
When companies and organizations consider integrating sustainability into how they operate, they need to consider four key areas of their performance and impacts: Economic, Environmental, Social & Governance.
What is a sustainability report ?
A sustainability report is based on non-financial information and is the key platform to communicate sustainability performance and impacts. It is a tool to show stakeholders how the organization's strategy, governance and performance lead to the creation of value.
It covers area such as
Environment

Material used
Energy
Emissions …

Economic

Value
Impact
Procurement practices …

Social

Labor practices
Human rights
Health and safety
Training…
Which entities report on sustainability?
All types of organization can report on sustainability.
Which guidelines can be used to report on sustainability?
A number of reporting guidelines or standards have been developed to serve as frameworks for sustainability reporting. The GRI (Global Reporting Initiative) guidelines are currently the most used. The GRI board released its G4 guidelines in 2013. The new GRI Standards will apply in 2018.
RSM Belgium can contribute to the acceleration of your transition…
RSM Belgium can assist with four areas of added value services :
Introducing CSR at the Boardroom as a major strategy for change/long term survival
In the coming years, organizations will be facing a number of global trends such as rising global population, increasing scarcity of raw materials and water, and climate change. These mega forces have far-reaching consequences for the organizational model (eg, higher commodity prices and higher demands of stakeholders) but can be transformed into opportunities. RSM Belgium is capable of bringing these topics to the Boardroom table.
It takes a well-planned strategy to be successful and manage risk in the low carbon economy. We can help demystify this complex issue and assist you in taking concrete actions to identify competitive advantages, increase operational efficiency and mitigate risk.
Heading for Sustainable Corporate Governance
Regardless of the size of organizations, good governance will become more and more important especially in light of the increased transparency required in supply chains. RSM Belgium can assist your organization by designing a blueprint for good governance and a clear structure. We can provide training in sustainability matters to your Directors and managers.
Providing Integrated/non-financial Accounting & Audit services
In the financial reports it's important for financial stakeholders and for the image of the entity to present the company in a fair manner. With the Global Reporting Initiative (GRI) a new standard is being set for organizations to report on non-financial information.
RSM Belgium can assist you collect data and write a sustainability report/the sustainability topics in an integrated report, or by assuring the non-financial information out of these report.
Leveraging our tax expertise in the multi-national world on clean energy and heading towards sustainable tax planning
A lot of jurisdictions in Europe offer incentives for measures for the use of e.g. green energy. To support socially responsible measures we offer consulting on the implementation to lower the cost, e.g. for energy taxes and other excise duties, for social security contributions and other taxes.
…and would like to connect with you on these topics.
Are you interested in one of these key areas? Do you want to exchange ideas about current market trends and their implications on your company? Please feel free to contact our RSM Belgium advisers :
Patricia Kindt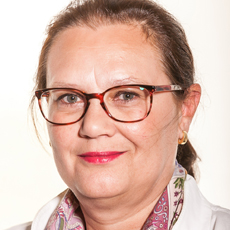 Patricia has been involved for years in sustainability matters. She is Past President of the Sustainability Committee of the Institute of Registered Auditor and a member of the commission "Certification of non-financial information".
Patricia has extensive knowledge and training in GRI.
Deborah Fischer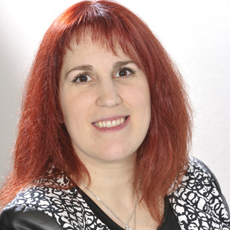 Deborah is specialized in corporate governance and is certified in GRI G4. She has also followed various trainings in sustainability matters.
Link to profile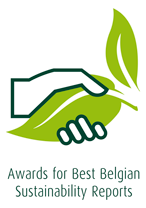 Since several years, RSM Belgium is represented in the jury for the Award for Best Belgian sustainability report. All information about this award can be found here: http://www.bestbelgiansustainabilityreport.be/
Sustainability Services brochure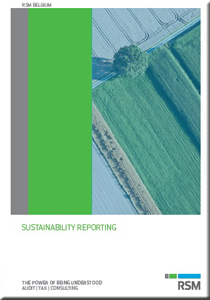 Please feel free to consult our general sales terms and conditions for providing services : General_conditions_audit_en.pdf