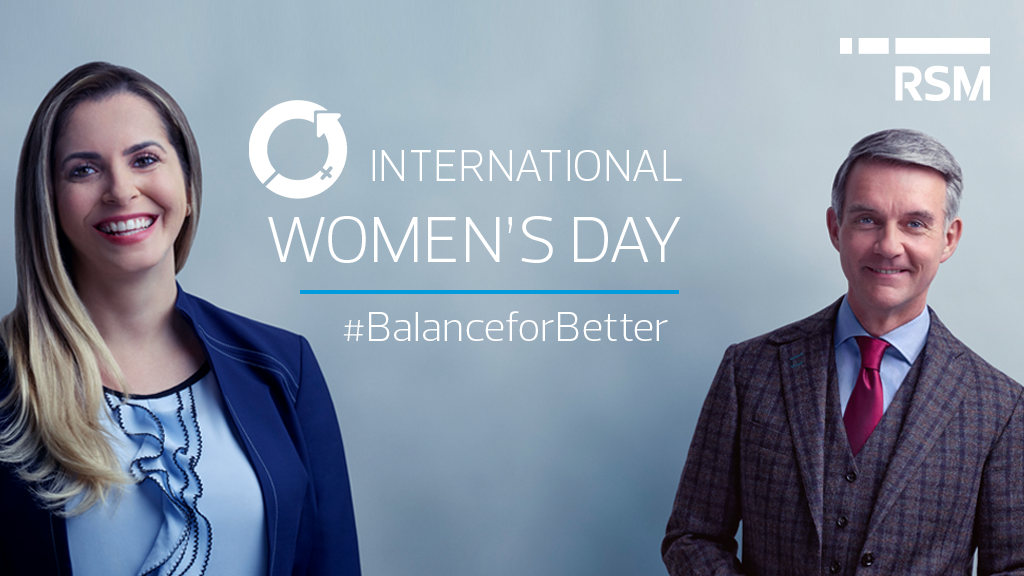 Guest speaker Dearbhail McDonald explored the impending 'demographic timebomb' and other workplace disruptors at the RSM International Women's Day event.
Over 200 male and female guests came together at RSM Ireland's International Women Day's Event in Dublin yesterday evening to hear guest speaker Dearbhail McDonald discuss what she calls the impending 'existential threat' facing the workplace.
Ahead of her documentary, Fertility Shock, which airs on RTE TV next Monday March 11th, Dearbhail, the Group Business Editor with Independent News and Media, explored how issues as varied as fertility, population trends, Artificial Intelligence and Brexit will impact on the workplace of the future.
RSM Ireland is one of the leading accounting and advisory firms in Ireland, and the fastest growing serving the midmarket. Just last month its Consultancy Unit moved from the firm's HQ to a new office in Ranelagh to accommodate ongoing growth; its team has grown from 14 to 52 in the last two years, and the overall from staff numbers has grown by 25% in the last year to 185.
Head of RSM Ireland's Consultancy Unit, Catherine Corcoran Gearty, said the firm's clients are increasingly seeking guidance on how to prepare for the 'Future of Work'; "We're advising clients that now is the time to interrogate their strategy to ensure that they are preparing adequately for the rapidly changing nature of the workplace. In the last 10 years we've witnessed so many changes and the pace of change is only accelerating so organisations really need to be ahead of the curve in order to just stand still.
"Inclusion and diversity are obviously very important aspects of preparing for the 'Future of Work' so it is fitting that we're exploring this subject as part of our International Women's Day event. We are delighted to be welcoming male guests as well as female guests to our event, because if we are to strive for better balance, we need everyone in the workplace, of all genders, to understand the value to be gained for the bottom line from bringing everyone on the journey, together," she said.
Commenting on the International Women's Day event, Dearbhail McDonald said; "All over the world, businesses and Governments are struggling to come to grips with the pace of change being experienced in the workplace. The issues need to be understood and appreciated equally by men and women in order for change to be forthcoming at the speed in which its required, and for that reason I am delighted that RSM have opened up their International Women's Day event to both male and female guests.  I am on a mission to explore the threats and opportunities that are facing the future of work, not only in terms of fertility and demographic trends, but also from a myriad of other disruptors including climate change, income inequality, artificial intelligence and political upheavals such as Brexit," she said. 
See the photos from the night here