At RSM, it's important to us to give back to the wider communities in which we operate and to support local charities. We are dedicated to operating in a socially and environmentally responsible way to better the communities which we work and live in.
Our charity partners have included Peter McVerry Trust and Children's Health Ireland (CHI) at Crumlin. Our aims  are to provide financial support through fundraising, contribute our time through volunteer work and raise awareness of the work of the fantastic charities we work with. Our fundraising events have included table quizes, Christmas jumper days, a clothing drive, bake sales, charity cycles and runs.
CSR Highlights
TEAM TROPHY
The RSM Ireland cycle team were awarded the 'Team Trophy' at the Peter McVerry Trust Wexford cycle for our CSR efforts in 2018. This award was a testament to the hard work of all involved in our CSR partnership.
"The Team Trophy is awarded to a team that has shown exceptional commitment and dedication to Peter McVerry Trust and the Wexford Cycle. Team work in training, enthusiasm, fundraising efforts, and long-term allegiance to the cycle are all factors that ensured that the team and CSR efforts of RSM Ireland were very deserving winners!" - Pat Doyle, CEO of PMVT.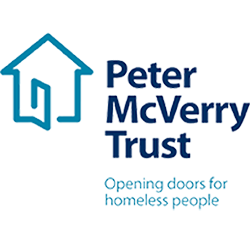 CHAMBERS IRELAND CORPORATE SOCIAL RESPONSIBILITY AWARD SHORTLISTING
We were delighted to be shortlisted in the Chambers Ireland CSR Awards 2019. It was an honour to be nominated in the Excellence in Community - Partnership with Charity category for our partnership with the Peter McVerry Trust. This achievement was not only fantastic news in rewarding our people who have committed so much to help the cause but was also a great platform to promote the great work the Peter McVerry Trust does.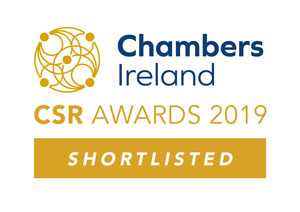 View our video below to find out more about our charity partnership with Peter McVerry Trust.