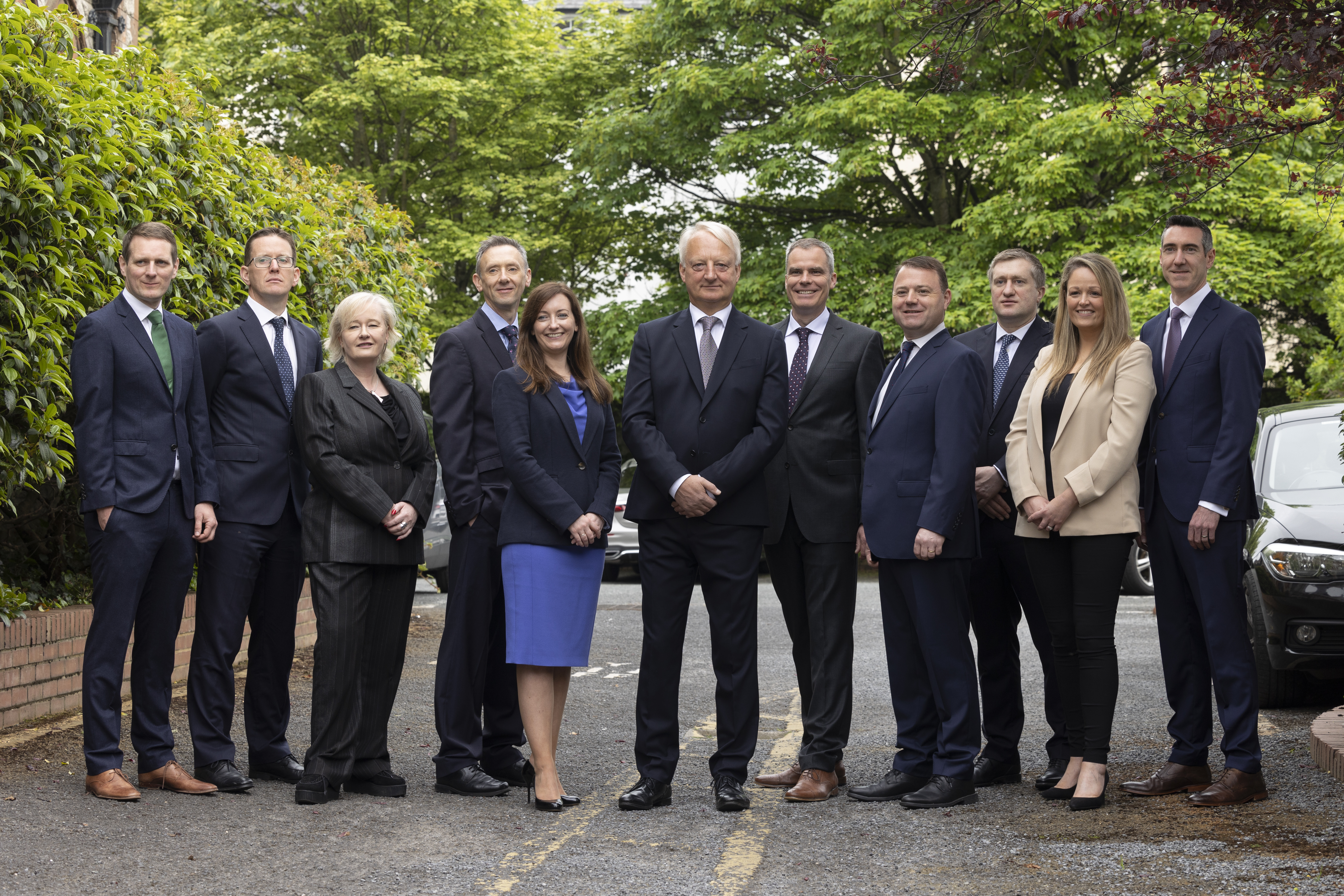 RSM Ireland, the 8th largest accounting firm in the country and the biggest first-generation firm, is pleased to announce the appointment of ten new Directors and Partners across the business. The appointments are as a result of rapid growth across the firm's private and public sector offerings.
The new appointments are Mark Carew, audit partner; Frank Dunne, corporate finance partner within Consulting; Paddy O'Connell, restructuring advisory partner within Consulting; Warren Keogh, outsourcing partner within Consulting; Karl McLaughlin, outsourcing partner within Consulting; Geraldine Lea, audit director; Brian Kelly, tax director; John Leach, finance director; Ciara Kiely, consulting director; and Dr Rachel Iredale, consulting director.
RSM Ireland has experienced 70% growth since joining the RSM global network in 2016, which is ranked 6th largest globally. 2021 marked another successful year for RSM Ireland, including revenues as part of the RSM global network increased by 15.8% to $7.26bn. The recent appointments see the number of Partners rising from ten to fifteen, and Directors rising from five to seven.
As well as internal promotion, six of the appointments bring a range of national and international expertise to the Dublin headquartered firm, with regional offices in Birr, Co. Offaly and Portlaoise, Co. Laois.
Commenting on the new appointments, John Glennon Managing Partner of RSM Ireland said: "It's a very exciting time for the business, through the RSM Network we continue to see significant growth in our global referral opportunities, particularly from the US and UK. Currently, 47% of our clients are globally active. We have very much focused on our public sector activity. This now accounts for 50% of our consultancy work.
"We are pleased to see colleagues rise through the ranks and continue their journeys in RSM Ireland and we are excited to welcome an additional six Partners and Directors who bring a wealth of expertise and innovation to what we offer clients. Team flexibility is also important to us, with the adoption of a long-term hybrid working approach, 45% of our staff are based outside Dublin across the country.
"There is no doubt that the coming months will be challenging given economic and political uncertainty, so we continue to develop and equip ourselves with strong consultancy, accounting and auditing arms in the business", he added.
RSM Ireland continues to hire across all units from Graduate to Director level. Talent experience will continue to be a focus in 2022 as investment in new talent, learning and development serve as key areas of focus.