Retirement: a delightful word that conjures up images of days spent in slippers, volunteering to help others, rediscovering old hobbies, taking long cruises in the Mediterranean, or just enjoying your new found freedom.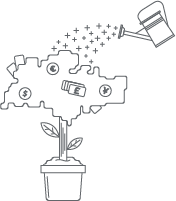 How long each of us needs to wait before we can retire – and the kind of lifestyle we're able to enjoy while in retirement – generally comes down to how much money we put aside during our working lives to fund it.
This may be a combination of savings, personal investments or superannuation. For most people the bulk of their retirement savings is superannuation, which is why they tend to wait until they're able to access it before they retire.
For those who have limited retirement savings, the Commonwealth Age Pension is also available to supplement superannuation payments.
The total amount you need to have saved before retiring depends on many factors, but two key ones are:
How much do I plan to spend each year to fund my ideal retirement lifestyle?
How long do I want or need it to last?
Let's look at these in a little more detail…
How much do I need each year to fund my ideal retirement lifestyle?
To answer this question, you could ask yourself:
Will I need to support any family members?
Will my mortgage be paid off?
How much do I need for household bills?
How much will I spend on entertainment?
How often do I want to travel, and will it be local or overseas?
How often will I need to buy a car or household appliances?
How much do I need to put aside for incidentals?
If you work out these numbers like you would work out a monthly budget, you can calculate an approximate amount you may need each year for your ideal retirement lifestyle.
Did you know? Due to the power of compounding, nearly 50% of your final retirement benefit is likely to accumulate in the last 5 years before retirement.
How long do I want it to last?
This can be a tricky question because no one can know how their life will unfold as they age, so it's difficult to decide how quickly to spend retirement savings. You can make your funds last a short time or a long time, depending on how much you have saved and what kind of lifestyle you want and for how long.
For example, you may choose to do any one of these:
Take very little from your retirement savings at first to allow returns to build up.
Coast along on a set amount for a period of time – adjusting for inflation as needed.
Spend up big in the early stages and then allow the Commonwealth Age Pension to add support later on.
Generally, most people are retired for around 20 or 25 years. But this can depend on a person's health and their family history to some degree.
Doing the numbers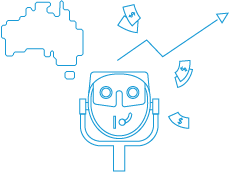 Because retirement funding is somewhat unique to each of us, it's difficult to give a simple formula or exact amount needed to fund your ideal retirement lifestyle.
This is because, on the day you retire, your superannuation may have reached its peak – and be generating a very nice return. Depending on how much you have and how your superannuation is structured, you could potentially generate a return in the first year that's equal to a whole new year of income payments.
As time goes on and funds deplete due to the ravages of inflation and changes in personal needs, the value of returns is also likely to decrease.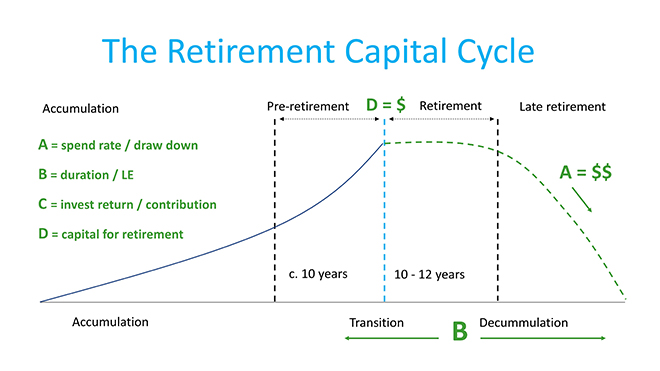 To give you a feel for how much you might need, here are some simple examples:
How to manage your superannuation retirement savings to achieve your goal

The path to accumulating the ideal retirement balance is different for everyone. This is why it's essential to engage an experienced retirement adviser who can help you work through the numbers and avoid the many traps and pitfalls.
Using your preferred retirement age, income needs and risk appetite, our experienced retirement planners can devise a personalised strategy to help you achieve that much wanted personal freedom.
You never know – you may be able to retire right now but don't know it!  Or if you're at the start of your working life, you have one of the most valuable resources for creating wealth: time. With time on your side, you can grow wealth with less savings and less risk.
---
HOW CAN RSM HELP?
To speak with an experienced financial planner from RSM Financial Services, contact your local RSM office.