ABOUT RSM AUSTRALIA
We are proud to have supported clients with their audit, tax, and consulting needs for over a century. Our growth story, starting from a small husband-and-wife team and blossoming into a formidable team of 1600+ professionals, has positioned us as a leading player in Australia's professional services industry. 
Despite our remarkable growth, we remain rooted in our humble beginnings. With 32 offices spread across bustling capital cities and serene regional locations, our national footprint gives us a unique understanding of the local business landscape. We take pride in offering tailored solutions that proactively identify opportunities and address challenges. 
With our global reach, we offer clients expert financial and advisory accounting services across diverse industries. And our one-firm structure ensures a consistent, high-quality RSM experience for all clients. 
Our success is driven by collaborative partnerships with our clients, and we're proud to have won the prestigious Client Choice Award for Best Accounting and Consulting Services Firm (>$200m) for five consecutive years. This year, we're thrilled to have also won the Best Professional Services Firm (>$200m) and Best Provider to Government and Community awards, reflecting our dedication to excellence in serving our clients and communities.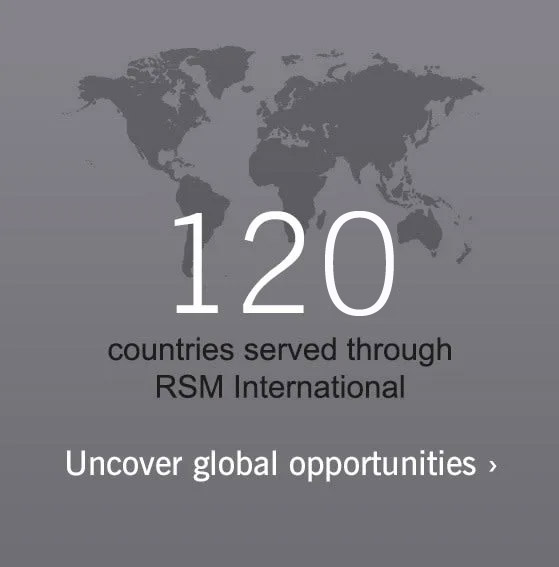 By better understanding the challenges and opportunities specific to a client's business regardless of size, our trusted advisers ensure they take every step within today's complex and fast evolving business environment without hesitation.
We dig deeper to truly understand every client and the business environment they're operating in and by doing so, we identify emerging opportunities and pre-empt challenges with the right solutions.