In recent times, risk assurance has developed beyond the provision of retrospective comfort to stakeholders and is gaining recognition as a "business partner" and "change agent" to provide management and the board with advice and where necessary, insight.
To successfully focus on enhancing and protecting organisations, our risk assurance professionals first turn their attention towards the outcome and start engaging with your business in partnership to enhance, protect and create value.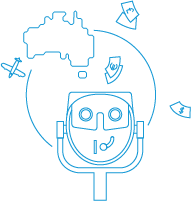 This gives us the opportunity to explore innovative ways to provide comprehensive assurance, a need which has become of significant as resources become limited, and compliance requirements and expectations expand.
KEY CONTACT
  Jean-Marc      
  Imbert                        
  National Head of       
  Risk Advisory
See our range of Risk Assurance offerings:
Get in touch with our Risk Advisory team