We help organisations to face the challenges and identify the key actions required to achieve corporate sustainability. We diagnose their current sustainability positions, establish quantitative baselines, define clear aspirations, and design actionable sustainability plans. 
RSM Malta has partnered with Bureau Veritas Group to offer a portfolio of ESG consulting services.
About Bureau Veritas
Bureau Veritas is a "Business to Business to Society" services company. Its mission is to shape trust between businesses, public authorities and consumers. As a world leader in audit and certification services, it supports 400,000 clients to be more efficient, more methodical and more trustworthy in their journey towards more sustainable business and a more sustainable world.
Through their expertise, they serve clients to meet the challenges of safety, the environment, social responsibility and product or service quality all along the chain. They support clients in selection of resources and during production. They also offer expertise at every point in the supply chain, from raw materials sourcing to product use. Bureau Veritas strives to accompany all clients in delivering their sustainability strategy, and meet the expectations of their employees and stakeholders.
Through their green line of services & solutions, the firm empower organizations - both private and public - to implement, measure and achieve their sustainability objectives.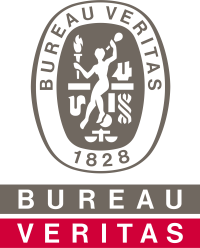 With their contribution, clients can measurably demonstrate the impact of their ESG actions by making them traceable, visible and reliable. By bringing transparency, they provide the tools to protect clients' brands and reputations.
Bureau Veritas is present in 140 countries and employs over 75,000 employees located in 1,600 offices and laboratories. They have certified more than 151,000 companies worldwide and with a pool of more than 7,400 auditors, they aim to continue shaping a World of Trust.
The ESG Gap Assessment reviews a Company's existing practices and sustainability metrics against the EU's CSRD requirements to identify any gaps with existing processes. Get in touch for more information.
The ESG Due Diligence examines the organisational and management systems and the performance declared by the organisation regarding ESG issues. It expresses an assessment of the robustness of an organisation's ESG approach. ESG issues covered by the Due Diligence may include governance, child labour, forced or irregular labour, health and safety, freedom of association, discrimination, disciplinary measures, working hours, remuneration, environment, responsible proceurement, legality, and ethics, among others. Get in touch with us for more information.
ESG reports summarise the qualitative and quantitative benefits of a Company's ESG activities following the EU CSRD reporting standards.
Assurance of ESG Reports
As an independent third party, we can help businesses prove that information shared about their sustainability performance is accurate and bias-free. Beyond verifying data, the report assurance allows Companies to demonstrate best practices in sustainability reporting, giving a complete overview of Company impacts
Assisting clients with developing a stand-alone ESG strategy (or supplementing their corporate strategy from an ESG perspective) that is aligned with business objectives, balancing financial, economic, environmental, and social aspects.
Current state analysis on ESG trends and ESG readiness of the company
Determining ESG maturity (strengths, weaknesses, opportunities, threats)
Identifying relevant material business risks related to ESG
Analysing key risks (including climate risk, decarbonisation, circular economy, financing)
Defining ESG vision to match maturity
Developing commercially competitive strategic options creating sustainable value that take a different approach to exploiting ESG opportunities and mitigating the associated risks
Support in choosing a strategic direction
Elaborating a set of objectives and tools
Drawing up action plans
Establishing a monitoring system
 
ESG Strategy implementation change journey management and support
Following on from the development of the ESG strategy, we will assist companies with the implementation of the strategy by guiding organisational change to achieve the ESG goals set in the strategy. We will assist organisations to:
Implement the changes
Embed the changes within the company culture and practices
Review progress and analyse results
We will assist companies to design and assess ESG-driven operating models by:
Factoring ESG into organisational establishment
Quantify the risks
Establish test metrics
Evaluate incentives
Define ESG responsibilities across the value chain
Social Responsibility (ISO 26001)
Human Resource Management – Diversity and Inclusion (ISO 30415)
Sustainable Procurement (ISO 20400)
Sustainable Development in Communities (ISO 37101)
Calculations of Emissions (ISO 14064; ISO 14067; GHG; EU ETS; Biofuels etc.)
Energy Management (ISO 50001)
Social Responsibility (SA 8000/SMETA)
Environmental Management (ISO 14001)
Sustainable Events (ISO 20121)
Anti-Bribery System (ISO 37001)
Security and resilience – Security management systems (ISO 28000)
Risk Management (ISO 31000)
Contact us
Complete this form and an RSM representative will be in touch.