At RSM Malta we have a passion for helping enterprises that punch beyond their weight.
Our philosophy is that we are in for the long-term and to build a solid business relationship, beyond the immediate financial gains. We are extremely sensitive in our pricing propositions – without sacrificing the quality of our services and with full support of our Partners and Directors in the service delivery.
We have designed an approach aimed at supporting business ventures with extraordinary potential to create value from the Ideation phase to Scaling.
We adopt an approach where we pull in our most senior staff members to provide a multi-disciplinary team that can guide and support as the start-up manoeuvres the fundamentals. Our services will be curated according to the state of maturity of the start-up.  
The launch of a successful start-up is no mean feat. Our proposition is aimed at helping founders assess and design the building blocks as strong fundamentals for launch, scale and growth.  Get in touch with us today and let us help you through your journey of starting and growing your business.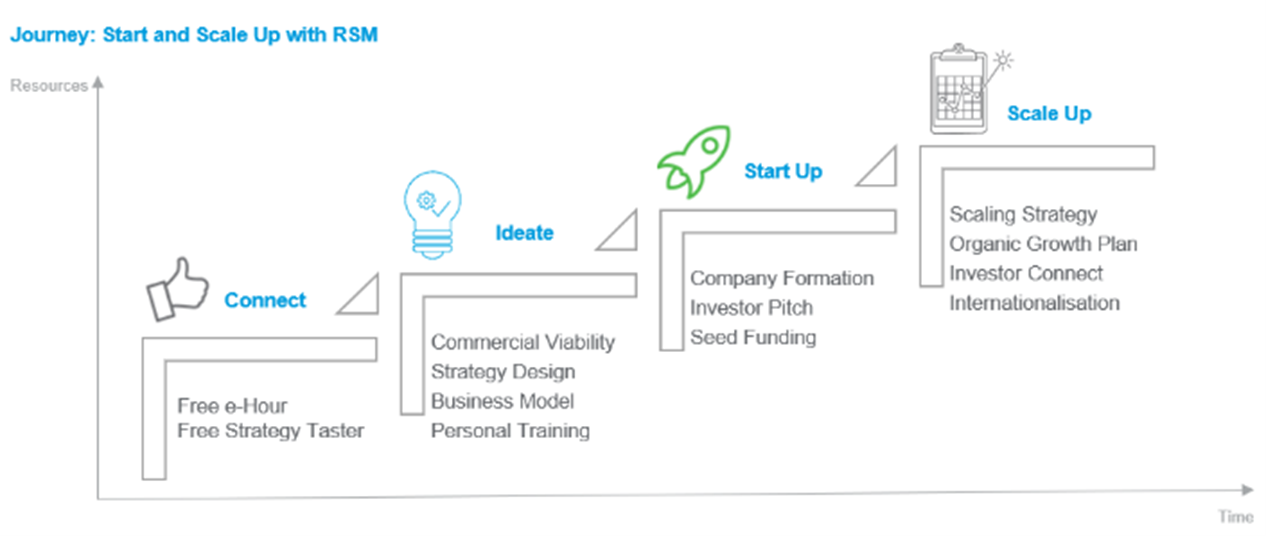 Contact us
Complete this form and an RSM representative will be in touch.