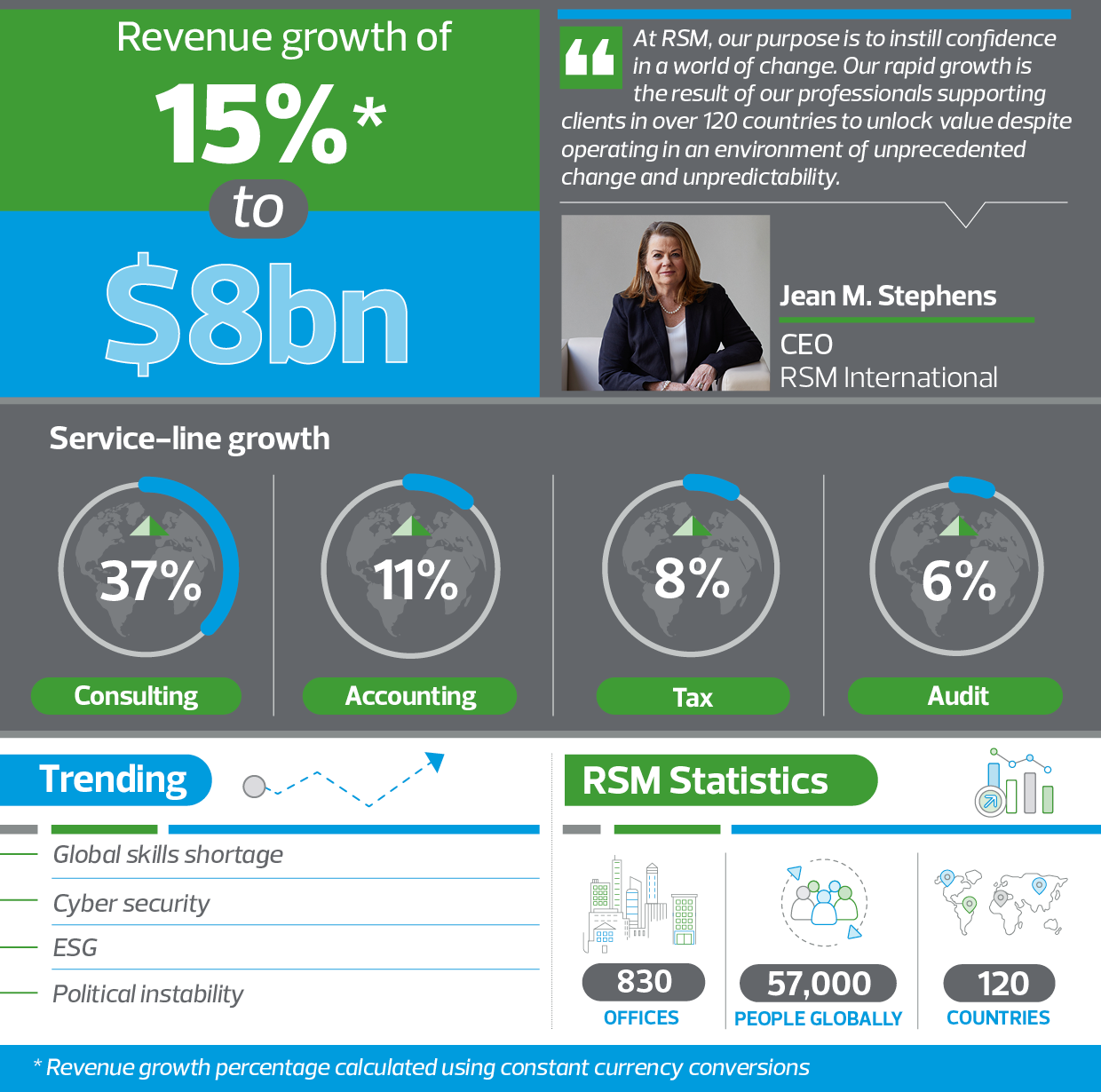 RSM Società di Revisione e Organizzazione Contabile S.p.A. is an active member of RSM, a network of companies that are independent amongst themselves, specialising in account auditing and organisation and in the area of tax, corporate and financial guidance.
RSM International is, in turn, a member of the IFAC's (International Federation of Accountants) Forum of Firms, which all the main global account auditing company networks belong to.
The continuous knowledge-sharing between the shareholders at RSM on both a national and international level guarantees the highest qualitative standards and updated methodologies according to the best industry practices.
In this consolidated firm, RSM in Italy is distinguished as being a particularly active and innovative link in the chain, a place to think and to work, with a business approach that places individuals and relational processes at the forefront.
In terms of an integrated team, skills, intuition and resources are shared to guarantee strategic and innovative guidance (risk strategy and governance, forensic accounting, guidance on human resources, market research and measurement models for socio-economic impacts...) and a strongly formulated and exclusive event model, as well as the quality of the classic services.
Within an ever more complex and unpredictable economic framework, which causes sudden changes in the consumer markets at all geographical levels, the decision-makers are in a situation where they must face difficult choices with multiple alternatives.
RSM has realised the importance of providing guidance able to face the challenges posed by an ever more complex socio-economic structure; what characterises us is the capacity to generate value in terms of vision, innovations and creativity.