Acknowledgment and certification services are a large and nuanced set of activities. Due the continuous evolution of the audit principles forthese services, as well due their multidisciplinary nature, it is required constant update. RSM has been major playerfor the market in this field for the last years -both at a national and international level.
Incentives in Research and Development
R&D tax credit discipline has been introduced by d.l. 135/2013 which has been updated several times in the years. The more recent update goes back to L. 145/2018 (Budget Law 2019). This law has provided significant changes in the field of R&D tax credit accounting certification. Specifically it has introduced  the obligation for a specific expense certification relevant for the benefit calculation (both for subsided and average period).Previously such was in place only for small enterprises and now it has been extended to all beneficiaries.
Moreover, the use of bonus research depends on proven expense certification. Hencethe use in compensation of tax credit reached in some eligible period will only start when the certification obligation is fulfilled.
Lastly, the company is required to prepare a technical report illustrating research and development project's state of development, and any information relevant  for a tax credit.
Cost certification
As for cost certification, Law 190/2014 states it has to be issued by an auditor or auditing company. For companies under legal auditing, certification will be provided by the subject performing the audit activity.Otherwise, companies will assign the whole certification activity to an auditor or an auditing company.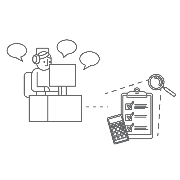 Verification activity for certification issuing
For theactivity concraning certification issues:
   the formal regularity of accounting documentation, the costs paid in the reference period for research,
 development activity eligible for a tax credit under d.l. 23.12.2013 no 145, under Law 23.12.2014 no 190,
 the implentation of thedecree of 27 May 2015 by the Ministry of Economy and Finance together with the Ministry for Economics and Development (to be called "Decreto"), the issue compliant certification,
any necessary verification activity, will be performed..
Forgeneral verification activities the main aim will be proving that the information is truly contained in the R&D cost summary brochure printedand signed by the legal representative (to be called "Prospetto") where one can get the cost details reported for R&D tax credit and amount of the incentive. Paragraphs and amounts reported in the prospect will be compared with proper accounting documentation.
Judgment basic element
Compliance with international auditing principles
As defined in the incentive regulation and as reported by a circular letter by the Ministry for Economic Development no 3858584 of 15 February 2019, the auditor only provides a formal examination of accounting documentation.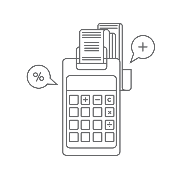 Auditors liability for accounting audit of R&D Prospect
Identifying and assessing risks and significant mistakes in the prospect, due to fraud or unintentional behaviors or events;
Defining and implementing auditing procedure as a response to such risk;
Acquiring sufficient and appropriate evidence for expressing judgment;
The risk of not finding a significant mistake due to fraud is higher than the risk of not finding a significant error deriving from unintentional behaviors or events, since fraud may imply the presence of collusion, forgery, international omission, misleading representation o indoor control forcing;
Assessment of compliance of drafting formal criteria  including corresponding disclosure
RSM proposal for optimizing process operativity
RSM offers all its clients all verification and certification services required to receive incentives. Thanks to the experience gained in the years it has developed an approach which, thanks to proper operativity coordination on the whole value chain, allows companies to considerably increase both efficiency and process velocity.
The timing is subject to information gaps and misalignment among subjects involved.
The use of a checklist to be shared between professionals on one side and clients on the other could considerably decrease information asymmetry and facilitate the exchange of documents.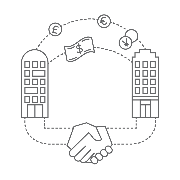 Types of checklists:
Administrative checklist: to be provided together with   complete administrative documentation, sent with one single mailing;
Accounting checklist: to be provided together with complete accounting documentation, divided into folders, sent with one single mailing.