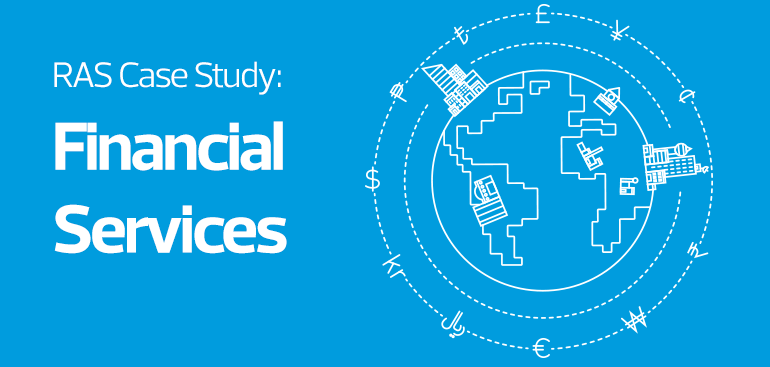 Sector: Financial Services
Client: Korean-America Bank, approaching $1 billion in total assets
Requirement: Risk Advisory
Location: Based in Los Angeles, US
Lead Partner: Rob Kastenschmidt 
A team approach to internal audit
Financial institutions are under sizable pressure to achieve efficiencies and manage margins whilst simultaneously dealing with a growing trend of increasing regulatory oversight and erosion of market share from non-bank competitors.
Key risks and issues facing this industry include the following: 
Enterprise Risk Management/Assessment
Strategy / M&A
Anti-Money Laundering (AML)
Internal Audit staffing shortages 
Model Governance
Cybersecurity & Privacy
Compliance Management Systems (CMS)
Information Technology
Vendor and third party risk
Credit Risk Management/Loan Quality
Financial Reporting Control Testing
Increased domestic and international focus on these areas is crucial.
RSM was hired by the client to work alongside the internal audit manager, assisting with risk assessment, audit planning and a co-sourced execution of the annual internal audit plan under the oversight of the Bank's audit committee.  
Collaboration towards shared goals
Each year the annual audit plan is updated based upon a regulatory-style risk assessment that is facilitated by RSM under the direction of the internal audit manager and with the approval of the Bank's audit committee. The risk assessment has been used to set priorities for the audit plan and to allocate resources and determine financial budgets.
Work performed on a co-sourced basis by RSM under the direction of the internal audit manager each year routinely includes the following auditable units or events:
Risk Assessment
Accounting/Finance/Investments
Interest Rate Risk/Liquidity
Retail Branches – 4 locations – annual rotation
Central Operations
Loan Servicing/Note Department
Loan Review – 2 visits per year
Loan Loss Reserve
Human Resources/Payroll
BSA/AML independent testing
Consumer Compliance testing
Information Technology
Identifying emerging areas of risk
During the past year, changes in the Bank's risk profile and ongoing communication with the client have allowed RSM to provide additional assistance and planning for emerging areas of risk including:
Testing related to a core accounting system conversion to validate newly established general controls
A new component to perform data validation on an AML model based upon increasing scrutiny from regulatory agencies
Vendor management governance processes due to increasing regulatory emphasis and the more complex structure of the Bank
SOX readiness due to increasing asset size and levels of capitalization including a potential new public offering
Ongoing communication, responsiveness, industry knowledge and thought leadership produced an outcome that has allowed RSM to serve as a business advisor to the client to address strategic considerations within the context of the overall control environment commensurate with the Bank's successful growth in size and complexity.
 
For more information on how we can help your business, please contact: [email protected]