The trading industry is constantly changing, and the competition in most markets are in addition tough. The changes may be experienced as big the last years, but appear to be the beginning of a substantially changed pattern of consumer behavior. Of course, this affects the entire value chain, and therefore also large and small trading companies. The winners will be the ones who follow and adapt to the changing framework conditions in the market. New distribution channels, especially in the retail chain, are challenging but also provide opportunities. E-commerce with both shipment delivery, but also direct delivery to the consumer at door or pick-up points means that one has to reconsider options. New payment solutions also affect customers' choices. Trading companies get new features where service and quality need to be represented in several segments through the value chain, and the "mercenary spirit" must cover more fields than before to continue to be the one that succeeds best in the industry.

OUR EXPERIENCE AND FOCUS
We have experience through cooperation with both large, medium and small trading companies, which we assist in both retail and wholesale/importers. The experience extends from classical audit and advisory services, to assistance in buying, selling, contract formations etc. (see below). In addition to auditing, we have our own Law department and Transaction Support department that contributes with their experience and knowledge.

WHAT WE OFFER
We wish to contribute to added value for our customers in the trading segment. In Norway, we are the medium-sized competence house within auditing, tax/fee, lawyer services and transaction assistance and we can contribute with:

TAX:
Customs and import charges
Tax and VAT tax
Tax audit - Assessment of extent, etc., as well as dialogue with the IRS
Internal pricing between wholesale and retailers

AGREEMENT CONDITIONS:
Agency relationships - agency agreements, severance pay, marketing support
Consignment relations - agreements
Purchasing conditions - agreements, pricing, profitability assessments/calculations
Leases for, or purchase of premises
Employment agreements

SALE, BUY, COOPERATION, REORGANIZATION:
Acquisition: Acquisition of shares/business agreements
Valuations and sales/purchase calculations
Due diligence, financial/tax/legal
Joint ventures

AUDITING ETC.:
Audit, preparation of financial statements, tax return
Accounting conditions
Support for the customer's financial function
Any questions? Please contact our responsible partner: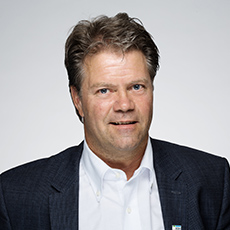 Johan K. Engelschiøn
Partner
E: [email protected]
M: +47 908 64 291