In Norway there are very many small and large associations and foundations that are self-governing institutions, and most of them have an ideal and universal purpose. The assets managed can be significant, and some associations and foundations operate in business in addition to focusing on the purpose. Foundations have a duty of auditing irrespective of size, while associations are subject to auditing when the turnover exceeds five million. Many associations still have statutory requirements for external auditing.
OUR EXPERIENCE AND FOCUS
We have broad experience of auditing associations and foundations, including certification of many different subsidy schemes. We are auditor of several major employee organizations, and many associations and foundations with non-profit and public welfare. Foundations are regulated by the Founding Act and the foundation supervision. Associations are unregulated and the association's articles of association will therefore be crucial for the purpose and operation, the members' rights, the composition of the board, the audit, etc. Many associations have boards put together based on volunteering, which may make it challenging for board members to know the laws and regulations within accounting and taxation. As an auditor, we can assist both foundations and associations with experience and competence on current laws and regulations in accounting, tax and fees.
WHAT WE OFFER
Selection of company structure
Tax assessment of the operations
Assistance related to conversion from art-based accounting to activity accounts
Certification of various grants
Any questions? Please contact our responsible partner: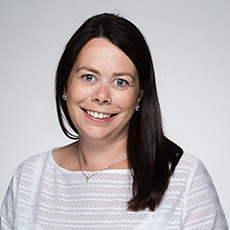 Trine Angell-Hansen
Partner
E: tah@rsmnorge.no
M: +47 97 04 59 09