In an increasingly globalised world of new technology, extensive regulation and stakeholder expectations of good governance, companies are increasingly expected to be able to update their risk situation and to identify new risks, operational challenges and – not least – new opportunities.

Sound risk management and internal control will help managements and boards make informed decisions and contribute to their companies' achieving their objectives.

Enterprise risk management is a methodology designed to enhance understanding of risk at all levels in an organisation. Naturally integrating risk management into a company's processes will make it a valuable asset in achieving objectives rather than an annual chore that is never followed up.

Effective internal control systems that are adapted to the company's needs are vital for ensuring that employees and managements perceive the control environment as an appropriate and worthwhile aid to achieving company objectives. Rigid, bureaucratic and complex internal control systems often end up being circumvented or ignored, and the whole point of sound governance of effective processes is lost.

Our services in this area include:
enterprise risk management
development of effective internal control environments
process analysis and improvement
effective use of ERP systems
support systems for internal control and risk management
Any questions? Please contact our responsible Manager;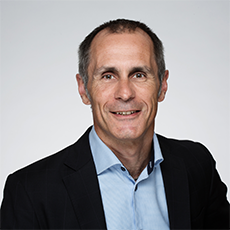 Bjørn Christian Borgen
Manager
E: bcb@rsmnorge.no
M: +47 47 67 32 32