Audit and assurance
As auditors, we focus on giving our clients a positive experience and on performing our duty as society's representative when expressing our opinion about accounts. We create positive client experiences by understanding our clients' businesses and needs, by cooperating closely with them, proposing solutions and offering proactive advice. Our clients will experience that we are there for them, that we are accessible, and that we can answer their questions and discuss alternative options.

If you choose RSM as your auditor, you get a dedicated team that will provide you with effective auditing and sound advice. We will provide you with an audit team with experience in and knowledge of your industry and your needs. We will be there for you. We will be proactive and ensure that you be alerted to new developments that may affect you and your business. We will help you meet your deadlines. If you contact us with a question, we will give you a fast and qualified response. As our client, you can expect us to be available when you need us and to deliver audit services in a way that provides you with a positive client experience. Our style of communication will be open and informal, and we will discuss challenges and solutions openly and confidently.

Our audit services are provided primarily by a core team which, when necessary, will call on our specialists. Our advice is based on the knowledge we gain about your business after performing our audit.

As a client of RSM, you can expect your auditor to:
understand your business and your needs
be proactive and protects your interests
be accessible when needed
contribute to good, open and informal communication. Formal communication when required.
focus on finding solutions
effectively deliver audit and advisory services

Our audit teams cooperate closely with our specialists in direct and indirect taxation, company law, IT, transaction support and risk management.
We deliver a full spectrum of audit and assurance services:
standard audits of annual accounts and interim accounts
reviews of interim financial information
industry-focused assurance
assurance engagements pursuant to company law
audit assurance for tax authorities and other public bodies
agreed-upon procedures
internal audits and performance audits
IT audits
estate audits

Our auditors usually coordinate the advice we give to our audit clients. This may entail:
preparing shareholder register statements, tax statements and annual accounts
tax advisory services
VAT advisory services
restructuring processes
company law
accounting services, including IFRS
due diligence
valuations
personal tax returns
Do you have questions? Please contact our responsible partner: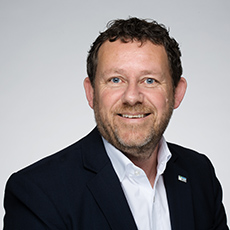 Per-Henning Lie
Partner
E: phl@rsmnorge.no
M: +47 913 23 049