RSM Global Highlights 2021
2021 was a year of many challenges and on-going uncertainty, which required continued strength and reimagination. However, with this disruption, came opportunity. The COVID-19 pandemic has presented points of inflection, provoking new ideas, critical-thinking and innovation that have empowered business leaders to power ahead in a more purposeful way.
RSM professionals around the world have supported ambitious, highly entrepreneurial businesses throughout as they embrace new ways of working and the growth opportunities on the horizon. This has included an intensified focus on digitalisation, sustainability and M&A as investments boom again. In 2021, RSM achieved impressive growth in all regions, and across all service lines, but the numbers only tell one part of the story. People, culture, diversity and inclusion, sustainability and the impact we create in business and in society play an even more important role in driving our collective sense of purpose.
2021 marked another successful year for RSM with strong growth recorded across all service lines and regions. Global revenue growth of 15.8% to $7.26bn was recorded in 2021, marking the seventh consecutive year of strong growth for RSM. This growing demand for RSM's services saw over 40 new offices opened, and headcount jump to over 51,000.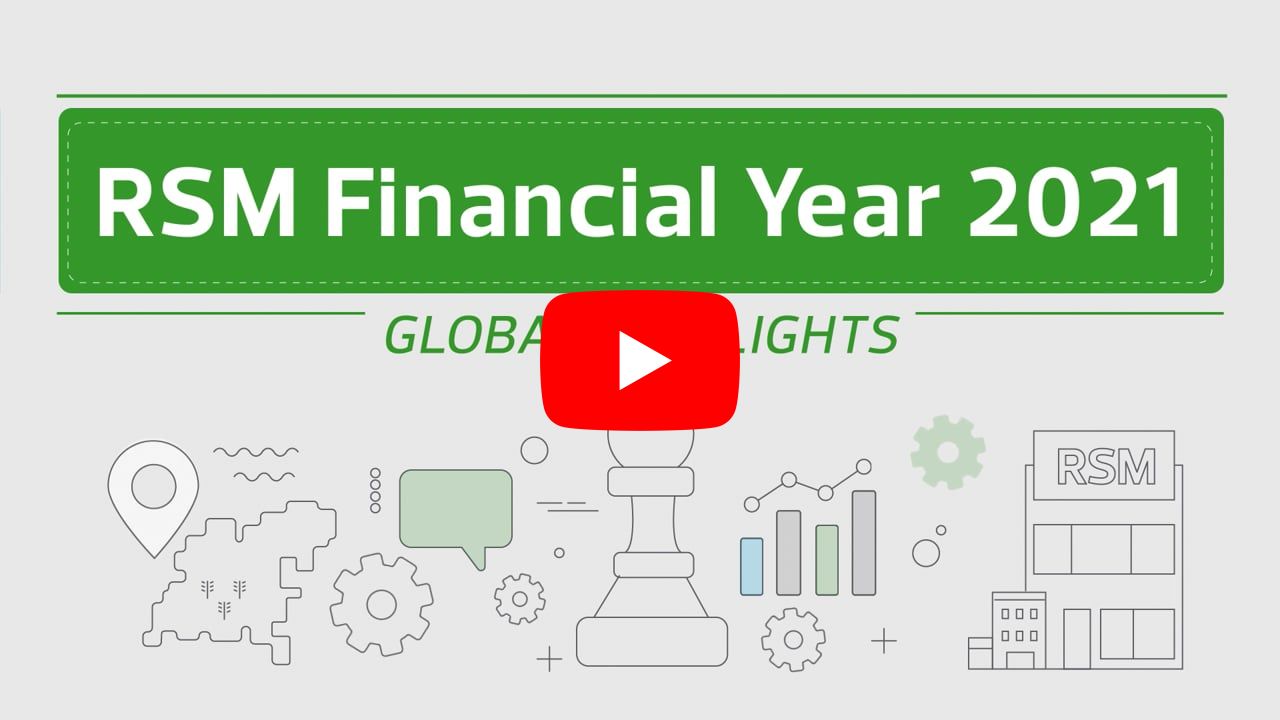 RSM International CEO, Jean Stephens, reflects on 2021 – a year where businesses and their people around the world faced myriad challenges from new COVID-19 variants emerging to supply chain crises. In this video, Jean Stephens highlights RSM's commitment to empowering global business leaders navigate uncertainty, manage risk, and even find opportunity in change, which resulted in global growth of 15.8% culminating in total global revenues of $7.26bn. 
To view this embedded content please allow all cookies by following this link. 
Alternatively you can open it in a new tab here.