Client needs and expectations are ever evolving. We understand that in order to maintain and grow our relevance with growth-orientated, internationally-minded companies, our services need to be efficient, effective and agile. In 2022, we looked across our service offering, exploring how our existing services need to evolve and be further empowered by technology, and what new services need to be brought to market. 
Global teams of RSM experts focused their efforts across assurance, tax, consulting and managed services, creating forward-thinking plans for service development. This work also informed the launch and evolution of a number of our global service offerings, including an update to RSM's global audit solution, RSM Orb, and the establishment of RSM's Global M&A Tax Hub.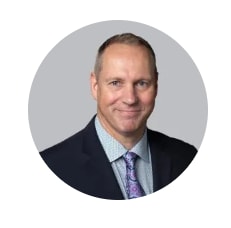 "Our goal is to develop industry-specific approaches, and compelling global products and services. Our focus is on being modern, streamlined, agile and forward-focused across a wide mix of consulting, tax and assurance services, tailored to specific audiences and supportive of ESG factors."
Paul Herring         
Global Chief Innovation Officer
Importantly, we know that how our clients want to consume our services is also changing. While valuing the intuitive relationship based interactions they have with RSM experts, productised and subscription led services are alternative routes to RSM providing solutions. In 2022, a number of global products were trialled successfully, with plans to expand this approach more formally from 2023 onwards.