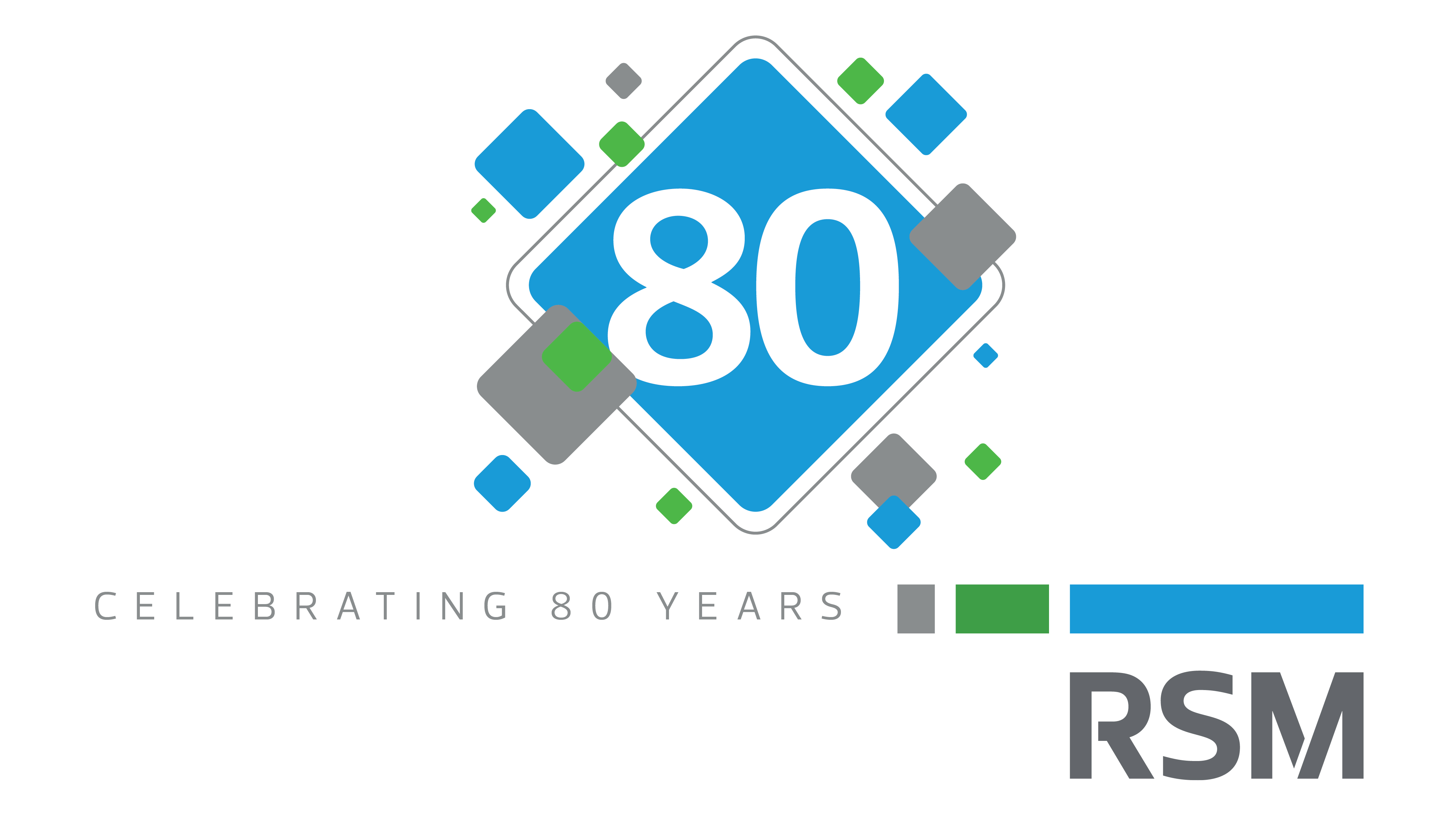 RSM South Africa is proud to be celebrating its 80th anniversary on 1 April 2019. In the tough economic times that organisations are currently experiencing, this is a rare and admirable milestone.
The firm started with humble beginnings from a small office on Commissioner Street in the Johannesburg CBD on 1 April 1939. It was originally named Betty & Dickson after founders, Rex Betty and John Dickson. Over the next 80 years, the firm grew in size, began offering numerous professional service lines and expanded to become a national practice in South Africa.
Under the leadership of current CEO, Brian Eaton, the firm joined the RSM network in 2002, the 6th largest global network of audit, tax and consulting firms.
Today RSM South Africa has established itself as industry experts, offering an extensive multi-disciplinary service offering with links to professionals in 116 countries.
Eaton attributes this to outstanding levels of client service.
"Our firm has always put client service at the forefront of everything we do and this can be seen in the enduring relationships we have forged with many of our clients. In a competitive industry, this is what sets us apart. Our divisions are closely aligned to ensure that client needs are covered from every angle, giving them confidence that their business is in good hands."
The strong leadership of RSM South Africa throughout its growth and development cannot be ignored as another key success factor.
Previous Managing Partner and son of one of the founding partners, Dave Betty, held numerous leading positions in the industry, including being a member of the Advisory Panel for the South African Institute of Chartered Accountants, Chairman of the Small Practitioners Committee and Vice President of the Transvaal Society of Chartered Accountants.
Eaton has continued this position of strong leadership. Aside from the numerous Board positions he holds locally, he was also Chairman of the Board of RSM International for four years and was a key player in the development of SAICA's CA Charter.
Eaton says, "As industry leaders, it is important that we actively participate to ensure the professional ethics of our profession and firm are upheld to the standard that our clients and stakeholders expect of us."
He adds that leadership within the firm has also been crucial to their success and this extends to development of the right people within the organisation.
Eaton says, "We are excited about the future growth of RSM South Africa. We have an incredible team in place who are actively pursuing avenues to improve service delivery to our clients and utilising innovation to ensure our offerings remain relevant in an ever-changing business landscape."