What did you do before coming to RSM?
I studied finance in Democritus University of Greece, but I was not sure that this was the path I wished to follow. I decided to pursue my dreams and do my hobby as a profession, so I began working as salesperson in the music industry at a famous company in Greece selling musical instruments. I completed my studies while working as a salesperson. It was after this that I decided to explore the financial field further and started working towards this goal. I attended a few seminars and I subsequently received an opportunity to interview with RSM.
What was it like joining RSM?
On my first day at work, I was very anxious because I thought that as RSM is global, it would be a very challenging working environment. It was a big change and challenge for me because I had to comply and learn our global community policies and culture; follow a new dress code; and understand my new duties. To my surprise, and with the precious help of all my colleagues, from partner to assistant, I managed to have a smooth transition and become a proud member of our Greek RSM team. It was really touching to see how every colleague believed in me and shared their knowledge to assist my induction.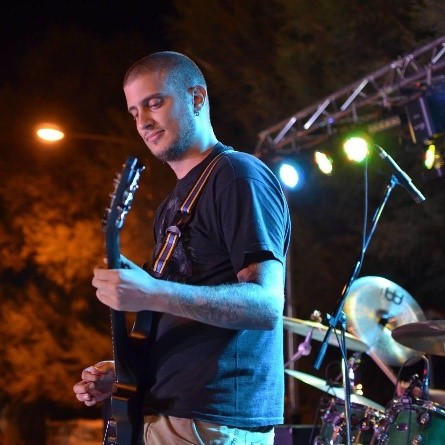 How have you found your experience at RSM?
Recently, I faced a very difficult health problem and as a result I was unable to work and complete my daily duties. I was so fortunate to have the support and trust of my department's manager and my supervisor who took over my work for me until I was able to return to my duties. Above all, I had the total and amazing support from the partners of my Firm. They were there for me to ensure that I receive the best health care; to give me courage by calling me almost every day to see if I was recovering well; and to support me in every possible way. They made me feel that I'm a valued member of our 'RSM family', and helped me feel that above all else, our health is all that matters. This situation was something that I will remember for the rest of my life, as it proves the genuine caring that RSM embodies in our values.
My first role in RSM Greece was as an assistant accountant of our firm's internal accounting department. By showing passion in my work, being productive and helpful, the Firm's management decided to offer me my current position in the Accounting & Tax department. With their trust and this transfer to my new role, my skills and knowledge in accounting have evolved as I took over new responsibilities and duties. Every day, I interact with our clients and the result of this is a better understanding of our brand promise, The Power of Being Understood and the culture of RSM. I wish to continue to evolve and make my team proud.
"RSM Greece made me feel that I'm a valued member of our 'RSM family', and helped me feel that above all else, our health is all that matters"