Registrations Now Open! - Click Here to Register
The Waipuna Conference Suites Highbrook Fun Run Walk is back for 2018!
This event is proudly sponsored by RSM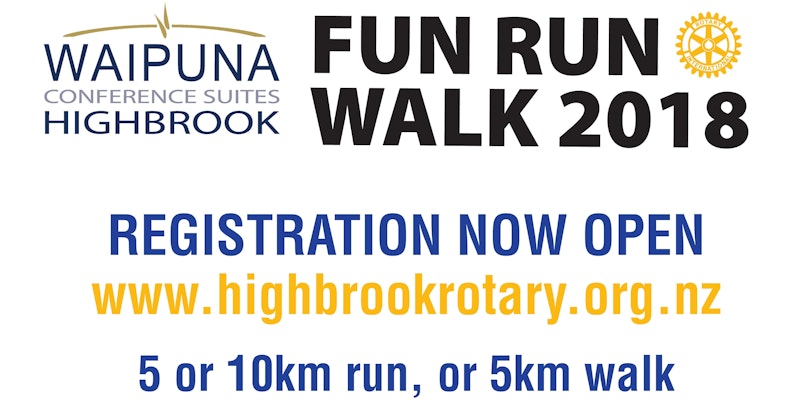 This is an annual event raising funds and awareness for local charities. It is aimed at companies and individuals in the Highbrook / East Tamaki area to encourage team building, encourage responsibility and to help build local identity. Most importantly it is a fun event that anyone of any ability can enter and get personal satisfaction.
You can participate in the Highbrook Rotary Fun Run Walk 2018 as an individual, team or as an organisation. The team with all four members over the finish line first wins the cup and becomes the 2018 champions! Prizes are also awarded for 1st place in the individual event (5km walk, 5km run, 10km run) with male and female sections.
The run takes place in Highbrook Park which is located at the end of Pukekiwiriki Place, off Kerwyn Avenue in Highbrook. The park is 40 hectares located around the Pukekiwiriki crater.
Follow this link to our registration page: Eventbrite Registration Page