What did you do before coming to RSM?
I applied at RSM as I was beginning my university degree in Accountancy. I felt there was no better way to understand the accounting industry than by working in it. RSM gave me the opportunity to witness this firsthand. Working within an established firm like RSM has enabled me to broaden my knowledge whilst at university and to help kick-start my career once I graduated. I have remained at RSM throughout my 5 years of studying, obtaining my master's in accountancy in 2020, which has enabled me to begin working at RSM in a full-time Senior role.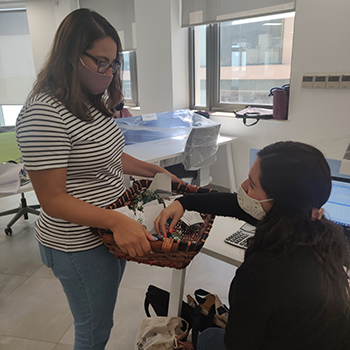 How have you found your experience at RSM?
The RSM team welcomed me with open arms and the team helped me learn and adapt quickly. Not only was I taught the technical skills of the job, I was also trained on the soft skills that I needed to interact with other colleagues and clients. 
Working within a professional environment, RSM provided a profound insight into the real-world experience of the job that a university education could not offer. RSM offered immediate hands-on experience whilst still at an intern level, allowing the opportunity for growth from the start. Not many students in my course were given the responsibilities I had, such as postings, reconciliations, and face-to-face client interactions - this gave me a competitive edge over my peers. 
Not many other students were allowed to work with clients at such a young age. This helped me progress faster and earlier than expected, allowing me to start my transition to full-time at a higher level than my fellow classmates.
What do you enjoy about working at RSM? 
RSM feels like my second home, having grown up within the firm and being here for nearly 7 years now. Having met so many people along the way who taught me, encouraged me and mentored me throughout these years has shown me the possibilities of RSM, and I look forward to an exciting future here. 
Being part of the RSM family is a big part of my office experience, and joining different committees enriches my work experience.
"RSM offered immediate hands-on experience whilst still at an intern level, allowing the opportunity for growth from the start."