The vital and booming resources sector in Western Australia generates more than $100bn a year in revenue and inspires tens of billions of dollars in new resource investments. Pindari is one company that has swiftly grown from strength to strength through the boom.
Dave Pidek founded Pindari, an indigenous electrical contracting company for the resources sector, in 1997. In 2010, Natalie Venosi joined the company as co-owner. Together Dave and Natalie grew Pindari from five to sixty employees, offering quality Aboriginal tradesmen across the Pilbara.
Based in Dunsborough and Point Samson, Western Australia, Pindari offers a range of services including labour hire, building project support and electrical testing and tagging.
Pindari maintains a minimum of 30 percent Aboriginal employees and strives to develop opportunities for more indigenous engagement. The company is regarded as a high-quality labour and building solutions contractor in Western Australia. "I am very proud of our indigenous heritage and the success Pindari has built up over the years," said Dave Pidek.
Pindari started working with RSM in 2010. As the company had grown substantially, it needed support to manage business risk and cash flow. "The resources sector offers many challenges, but also many opportunities. This is a fluctuating market. It is important to make the right business decisions and to diversify where needed to maintain the business," explains Dave.

"At Pindari, the focus is on maintenance and minor works contracts. The mining companies know that Pindari provides quality service and quality labour, by bringing in trained tradespeople, ranging from plumbers, carpenters and builders to gardeners. Whatever the job requirements, the team makes it happen.
"Proof of success is the recent Rio Tinto Supplier Recognition Program Award Pindari won in the Maintenance Category 2012, another proud achievement for the team".
Getting the right support to maintain and grow the business
Pindari needed support with accounting, tax and business advice. The company had experienced significant growth so it was important to implement the right business structure. Pindari needed to restructure the ownership of the business. The company brought in RSM to advise on compliance and to bring Natalie in as a co-owner. Simon Brown, Senior Manager, RSM, explains, "The choice of the right business structure is key for a small to medium sized business as it impacts the long-term success for the organisation. Setting up a trust was the right way forward for the company".
Through the trust, Pindari can: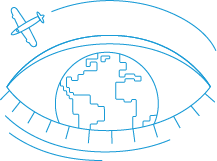 keep personal assets separate from the business
plan for business exit and retirement
manage current and potential future taxation events
support rapid growth
consider future capital investments.
"Depending on the circumstances, there are advantages and disadvantages with all business structures. It is important to choose the right one as once the business structure is chosen, it can be very costly to undo. A company also needs to understand its capabilities and operate accordingly".
"It's been great working with RSM. We have a great relationship with Simon Brown and RSM really helps us move the business forward. We trust the team completely and we know they 'have our back'", said Natalie Venosi.
Diversifying the business
Pindari has invested heavily diversifying from working at the mines to working in mining towns such as Port Hedland and Newman. This expansion is important to sustain the business for the future.
With the increasing expansion of these cities, Pindari's offering has grown to include building, painting and electrical services. Its core project team includes a registered builder and experienced carpenters, painters, plumbers, tilers, electricians and refrigeration mechanics. In addition, the company is equipped to service village infrastructure and provide ground maintenance and landscaping with a specialised project and gardening team.
"In order to get the work, companies need to be on-site in expanding cities. Accommodation is very expensive and highly sought after. To combat this Pindari invested in property in the Shire of Roebourne near Karratha. This means employees have a place to stay when there is work to do. This has been a serious investment but it is key to keeping the business going and servicing clients".
Succession planning
With a solid business plan in place Dave and Natalie are starting to think about succession planning for the business. This is another area that RSM will be assisting with.
"As the business owners, we are looking to invest in people who can ultimately make us redundant," explains Natalie. "For the past five years we have been working non-stop. Success is great but we live and breathe Pindari. This means we have less time to plan for the next steps and less time for ourselves. We will be looking at finding operational management talent so that we can focus on business planning".

"At the moment we want to stabilise the business and create a strong order book. We want to retain our current turnover and employee numbers. Our focus is on securing long-term maintenance contracts to complement the adhoc work we do. This will provide a stable income stream into the future".
Additional client case studies