Positioned at the cutting edge of innovation, xAmplify is a rapidly expanding consulting and technology services group based in Canberra.
xAmplify specialises in government and enterprise solutions and has scaled from a small start-up to being a leading competitor with multi-nationals in the tech space in just two years with help from the Business Advisory and Tax divisions at RSM.
LEVERAGING INNOVATION TO SOLVE BIG BUSINESS PROBLEMS
xAmplify was founded in 2018 by a passionate team of highly experienced sales specialists, business managers, and technical specialists. The company quickly expanded to become four distinct but complementary entities under the xAmplify banner: xConsulting, xServices, xConnect and xPeople.
Through its expansion, the company offers a full-service capability – from strategy and business advisory, through to managed services and support – they now boast a team of 50+ government security cleared staff and certified: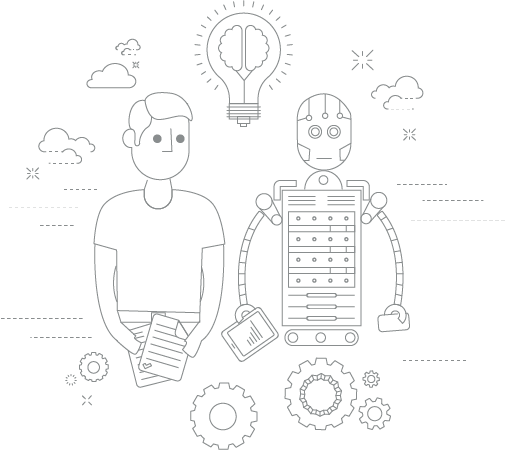 Enterprise Architects
Agile, Prince and P3M3 consultants
SDLC specialists
AI and Automation specialists
Security and IRAP assessors and consultants
As a Nutanix Master Partner or now termed Cloud Master, xAmplify has fully trained personnel in Nutanix's leading cloud solutions. Based in the US, Nutanix is a Gartner-recognised global leader in enterprise cloud platform business software.
"We set out with a clear vision to transform and improve Australian government and business through the world's most innovative technology, services and people," says Michael Ninness, Managing Director for xAmplify. "For us, the question was always: How do you take the latest innovative technologies, forward thinking people and combine them through an eco-system of partners to solve big business problems for enterprise organisations?"
WE PARTNERED WITH RSM FOR EVERYTHING
xAmplify's partnership with RSM stems back to their humble beginnings in 2018, when they engaged RSM to set up their first entity.
"We initially engaged RSM when we first stood up the business, and they helped with all the work that goes into setting up a new entity, including establishing trading terms. Since then we have gone on to partner with them for everything - business advisory, structure, tax advice, BAS and bookkeeping.
Michael further shared, "All of our partners are domain experts with deep expertise in their verticals – and they're used to being team leaders. So harnessing that energy and having it work for us rather than against us has been key. With RSM as our sounding board, we've found our stride. We know where we all fit."
National Leader of the Technology sector group and Director of the Business Advisory division of RSM in Canberra, Andrew Sykes, says xAmplify's leadership team complements each other extremely well.
"It's been a lot of fun working with xAmplify. Michael and I get along very well and it's been great to watch a group of experienced IT business players and entrepreneurs come together and evolve as a team. They have a dynamic and well-considered strategy, and what they have achieved in the past 18 months is remarkable."
PROFITS IN THE FIRST YEAR AND EXPONENTIAL GROWTH
The first extension of xAmplify was xAmplify Connect – a unique arm that helps innovative services companies and tech partners gain traction in the marketplace.
"Many of these smart businesses have brilliant technology, but they have trouble in developing a clear sales strategy, building a brand and go to market. So we created an arm of our business that would connect these companies with clients who we knew would benefit from the technology offering albeit product or services," Michael said.
Through the company's ecosystem of partners and with guidance from RSM, xApmplify has now helped many innovative tech providers and Canberra-based businesses grow through our sales services and go-to-market strategies.
Michael further explained, "We only focus on key areas we have expertise in such as AI (Machine Learning and Deep Learning), hybrid cloud, and IT service management. We then seek out partners we can represent that align with these areas."
It's this targeted approach that has led to the company's exponential growth – both in sales and the delivery of products and services.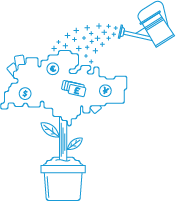 In their first year, xAmplify netted around AUD17 million in revenue and achieved their profit benchmark. They also landed three major government contracts and were recently named Nutanix ANZ Partner of the Year.
"We went after a few major projects where we knew we could add value and hoped we would land one. We ended up landing all of them, which is tough to crack and we did it in our first year."
Subsequent to those deals, RSM supported xAmplify with the financial elements to accommodate and manage several of their large deals. One was AUD 6.4 million and being a young business we had to be innovative in order to transact such a sizable deal.
RSM worked with us to devise a strategy so we could do it and compete against the multi-nationals.
MOVING FORWARD WITH CONFIDENCE
Off the back of their incredible first-year success, xAmplify was in a position to acquire a complementary business leaving the company in a very strong position moving into FY20/21.
Andrew from RSM says this is a key part of xAmplify's strategy moving forward: increasing revenue through organic growth and acquisition.
"Growth is key to xAmplify and acquisition plays a key part in this. RSM identified a great business and we knew it would be a good fit for xAmplify. We suggested it as a potential acquisition and nurtured the deal to completion. It's been a great outcome for both parties."
Of working with RSM, Michael from xAmplify says, "Andrew has been fantastic with his guidance and innovative ideas on how to get what we need over the line. We're extremely happy with RSM – their advice has been invaluable so far, and will be invaluable moving forward."
---
For further information