Innovation and technology have become huge proponents of allowing agribusiness to grow sustainably.
A number of available incentive programs can assist in supporting the earlier adoption and use of innovative technologies in your business.
As a fundamental primary industry that is a critical driver of the Australian economy, the recognition of the exciting innovation and developments within the agribusiness value chain has perhaps been understated and lost in translation.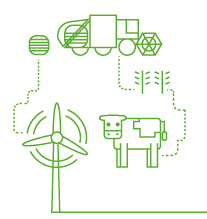 ---
Agri technologies play a vital role in ensuring agribusinesses remain current, relevant, and competitive. 
In some instances, cross-industry technologies may be able to transcend the industry divides for beneficial adoption into adjacent industries. While mining technological developments have had their moment, it's time to recognise the innovations that the agribusiness sector delivers to the world. Unfortunately, spending and investment in innovation are usually left to the wayside as other business and commercial priorities take precedence.
There are several funding support mechanisms in reach for agribusinesses to access and allow them to unleash and propagate the human entrepreneurial spirit of their most important resource, people.
---
The R&D Tax Incentive (R&DTI) is the government's flagship incentives program which allows eligible businesses to obtain an R&D Tax Offset (refund or saving of tax) on eligible R&D expenditure incurred on eligible R&D activities.
Broadly, new or improved products, processes, services, materials, and devices that agribusinesses develop may be able to access the R&DTI.
Such developments may include:
New breeding techniques, genetic variants / hereditary improvements, and farming methodologies to improve productivity and sustainability
Transforming and adopting digital connectivity such as satellite and drone technologies for real-time farming techniques and applications and the use of 'big data'
Developing and trialing new fertilisers, insecticides, and pesticides
Equipment innovations and engineering services such as conveyor systems, spreader designs, spraying equipment
---
In addition to the R&DTI, Government and Industry Grants (GIGs) are available throughout the year via Federal, State (Territory), and Local Government programs along with funding announcements by other private and industry organisations (e.g., universities, CSIRO, etc).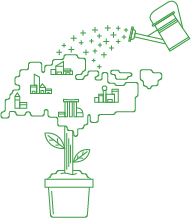 GIGs provide a funding mechanism and incentive to promote behaviours with external benefits, such as those generated by undertaking R&D and commercialisation. These contribute to the broader economic development objectives such as job creation, investment attraction, and skills development.
To remain viable and grow sustainably, the unified agribusiness sector has become a leader in developing and adopting new innovative technologies for improved operational efficiencies. Agribusinesses can be better recognised for their innovations and access to various incentive programs in support of their continued developments. The opportunity and benefits of possible commercialisation of these agri technologies (within the industry or cross-industry) should also not be missed.
For more information
If you would like to learn more about R&D incentives for your agribusiness, please contact your local RSM adviser today.