Laurel Grey
Manager, Digital Advisory
Manufacturers' Monthly speaks with RSM Australia's national manager of Digital Advisory, Laurel Grey, about the keys to picking the right software and digital solutions to enable real business growth.
Leicht's CIA is an Australian-owned and operated,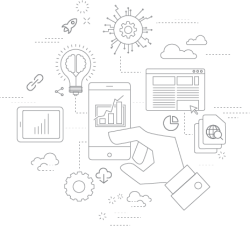 family business that manufactures cattle handling equipment; focusing mainly on cattle crushes. Known as the producer of 'intelligent livestock equipment,' Leicht's makes traditional and fully automated equipment from the ground up, with input from Australian cattle farmers. 
A manually operated business, Leicht's wanted to begin its digital journey but faced the challenge of not knowing where to begin.
Already engaged in Leicht's annual compliance, RSM Australia completed a full system review to help Leicht's select the most suited business technology solution. The business was working with software on desktop, away from the cloud, and was about to sign off on a major, expensive enterprise resource planning (ERP) solution.
Laurel Grey, national manager of the Digital Advisory division at RSM Australia explained how the review process and digital transformation saved Leicht's tens of thousands of dollars while exposing a solution that made sense for its unique business operations.
"After going through the review process with them, we helped them choose a lighter-weight solution while migrating them across to Xero, saving on the total cost of ownership per year," she said. "You have to create a system which is sustainable – to actually start to build out their bill of materials properly, educate their customers around the new order process and start to get their team on the floor away from writing everything down in a notebook or on a whiteboard."
Emily-Jane Leicht explained the rationale behind digitally transforming the family business.
"The decision was to keep production and our business up to date with the modern technology that can make our workshop more efficient for our staff," Leicht said. "We see the change streamlining our production and even the administration side of things. Technology is always changing in our industry, so we need a system that will help us keep up effectively."
From end-to-end, RSM Australia's review process with a particular business takes four-five weeks, while selection is usually a three-week process, including demonstrations and sending out requests for information and proposals to vendors on behalf of the client.
Across all RSM's 32 offices in Australia, there is at least one local digital advisor, who is trained to help clients through the digital transformation process at the local office level. RSM also has a NetSuite practice, as well as Data Analytics and Cyber Security teams to round out the technology requirements of SMEs up to larger organisations.
"Businesses often don't know how to articulate what they're looking at improving and what they might be doing really well," Laurel Grey said. "We provide them with that information in the form of a system review. The next step is our very comprehensive software selection service. Once you have your overall roadmap, you need a process in place to make that selection and have it signed off by all the right stakeholders in the business."
Grey explained that a system review is about laying everything on the lawn in order to properly centralise information.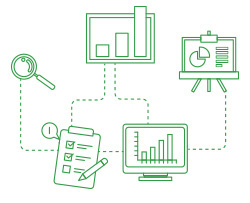 "We lay out all the current IT systems, whether they're manual or there is already a Software as a System (SaaS) application in place, or maybe an on-premise system. This helps to get an ecosystem mapped out and helps identify areas in the business which are very manual processes or have no digital applications," she said.
Not through the lens of just one stakeholder, but through multiple teams, RSM Australia conducts workshops to go through a checklist with the manufacturing business to work out exactly what it is doing in each of those areas, where the pain points are, and then what the ideal scenario is.
"We overlay all those findings so the main stakeholders of the business get a clear image around what the key people's opinions are," Grey noted.
"It's something most businesses don't do when they approach technology change – they only approach change through the lens of one or two people, without properly consulting staff on the ground floor. For example, do they really want to be clocking in and out of each individual job on the floor when they're going through a complex manufacturing process?"
According to Grey, the main pain points for manufacturers can be a persistence to continue to organise production planning in Excel, on a whiteboard, or on paper, which leads to less visibility on what a business makes and when. From a materials perspective, the manual approach makes it more challenging to know which suppliers to order from and plan future incoming goods.
A myriad of business technology solutions on the market have unlocked new efficiencies for Australian manufacturers, but the number of choices can be frustrating and overwhelming for businesses starting from ground zero. There's no one right path to digitally transform any business, but making a start is becoming more and more essential.
"The conversation around moving your processes to cloud-based technology should be one that underpins your business," she said. "Transitioning into a truly digital company often starts with the accounting process, but it's by no means a final solution. The decision to 'go cloud' should be done as part of an overall review of the company's ecosystem and assessing the work and information flows of the business."
'Going to the cloud' is a common phrase in this conversation but can be easily misunderstood by business owners. SMEs can often assume that cloud computing is only for the accounts team and doesn't need to be integrated across the business, which loses the advantage of accessing and easily sharing better data.
"It's not just about accounting software, but operations solutions as well," Grey noted. "In moving to a cloud-based solution, you do compromise somewhat because you're not able to easily customise a SaaS, but you get amazing cost benefits, automated backup and security, the ability to provision and deprovision users, and often a full audit log to see everything that's happened in the system, which is really important for working across big teams."
Making incremental changes along the way can work for manufacturers, but 'digital' shouldn't be considered a separate problem for any business, reaffirmed Grey.
"Digital transformation in the Australian market is about the journey," she said. "We get a lot of medium-sized businesses who think they're ready for an ERP. Then we look into their systems and they're using an old version of MYOB, Excel or an on-premise accounting system and we reassess. If businesses can go to a basic accounting package and a basic add on to start with, it can be a more natural journey than the jump to an ERP solution.
"It sounds silly, but don't be embarrassed by where you're at as a business. The reality is most businesses are treading water, waiting to be pushed in a certain direction. It's all about taking that first action and assessing different possibilities."
A SUMMARY OF RSM'S MANUFACTURING SERVICES
Strong accounting systems, processes & records – Accurate accounting is critical for manufacturers. We have deep experience in manufacturing accounting, and advise on system, process and software solutions for all of your manufacturing specific accounting requirements.
Transaction Advisory – Through M&A lead advisory, debt advisory, due diligence, and technical services such as valuations, tax advisory and financial modelling we assist manufacturers from growth and funding stages, through to business sale.
Data Analytics – for insights into your manufacturing chain in areas such as business process improvement, customer growth, data management and more.
Transfer Pricing – Assistance for manufacturers with international related party sales and supply chains.
R&D and Government Incentives – Access a potentially refundable tax offset for clients using new technology in their manufacturing processes or new or improved products, processes and equipment. R&D and government grants can be a critical funding source for innovative manufacturers, particularly those in start up and growth phases.
Software – Offering advice on the right digital ecosystem for a manufacturer, including ERP and other digital solutions for manufacturers who need more sophisticated platforms for cost accounting, inventory and other manufacturing accounting requirements. We walk you through your digital journey.
Management Reporting – customised management reporting and dashboarding, tailored to give manufacturing business owners and managers better business oversight and insights.
For more information
If you have concerns about any of the issues raised in this article, please reach out to your local RSM office.
Article source: Manufacturers Monthly