When I ask some people what my role as a financial adviser is, often the reply I receive is "you invest client's funds in the share market". In reality, this is only partly true.
Whilst the investment of a client's funds is very important, it forms just a small part of what your financial adviser can provide for you. Some of the key areas that we may be able to assist you with are as follows:

---
Holistic Financial Advice
As advisers, it is our job to bring to light areas you may not have considered.
You may have come in with some questions about investing and leave with a greater understanding of your total position including super, insurance, or estate planning needs. By learning about all areas of your situation and how they impact each other, rather than in isolation, we can plan a course of action to help you achieve your goals.
---
Knowledge is power
In the modern age of technology, where access to information is readily available, we find that people have the ability to read more and gain an understanding of concepts that may affect them.
Whether it's the latest share market volatility, economic news, or the constantly changing tax and superannuation rules, we can answer your burning questions and save you the hassle of finding it yourself.
Our role as your adviser is to help educate you on why we are implementing or amending a strategy over your financial journey.
---
Money and time
Usually, the benefit you receive from a financial adviser can be spelt out in dollar terms.
This can be measured via, for example, an income tax saving, a change with a new concession from the ATO, or obtaining Centrelink benefits due to a restructure in your financial affairs.
---
If you agree that time is money, then think about the time we can save you when you make important decisions.
If you had to do it all yourself, how would you choose the most appropriate super fund, investment options, or investment structure to hold your assets in to maximise your position?
---
Often people will leave things in the "too-hard basket". Remember, it is never too early to plan for your future financial goals. The sooner you can sit with an adviser and begin to map out your financial future, the sooner the relative adjustments to your situation can be implemented.
Remember, we deal with these things every day. We are in an ideal position to explain everything you need to know and to simplify your options.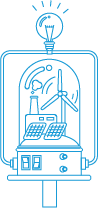 ---
Client's best interests
As mentioned, consumers can obtain financial information from a multitude of areas including the finance section of the newspaper, online magazine, and social media.
By law, these columns must warn readers that the advice does not take into account their personal situation or needs, that they should consider its appropriateness before acting, and is general advice only.
An adviser's best interest duty is to ensure the advice we give will meet a client's objectives, financial situation, and needs when providing their personal advice.
In setting your financial strategy, we don't use this "general advice warning" because we have taken the time to get to know you and your circumstances, personally.
---
This means that everything recommended to you—the investment portfolio, super contribution strategies, savings plans, and insurance advice—is tailored to your personal needs, goals, and tolerance to risk.
---
As the years go by, your financial strategies will need adjusting due to changes in the broader environment or something closer to home. Whatever the case, we are here to help you make the most of the good times and the bad.
And meeting us for a review doesn't always mean major changes, but at least you'll know that you're on the right track – and not having to go it alone.
Would you like further information?
To find out what a financial adviser can do for you, please reach out to your local RSM financial adviser.
This page has been prepared by RSM Financial Services Australia Pty Ltd ABN 22 009 176 354, AFS Licence No. 238282.
As everyone's circumstances are different and this article doesn't take into account your personal situation, it is important that you consider the above in light of your financial situation, needs and objectives, and seek financial advice before implementing a strategy.
View the Financial Services Privacy Statement and Policy, Complaints Policy and Financial Services Guide