Going into liquidation or becoming bankrupt can seem like terrifying prospects - but in some situations, it's for the best.
This month we interviewed WA-based Travis Kukura, Principal, Restructuring & Recovery at RSM, about bankruptcy and liquidation and why in some circumstances, these paths offer the best outcome for all involved.
---
Q: What's the difference between liquidation and bankruptcy?
A: Simply put, the key difference is that bankruptcy is available to individuals, whilst liquidation is an option only for companies. We support people facing both these scenarios by exploring and clearly explaining the available options, based on their individual or business circumstances.
Q: How common is bankruptcy in Australia?
A: "During the pandemic, the number of bankruptcies has actually been much lower than in the past. Governments at all levels and the Big 4 banks have been implementing policies to help businesses stay afloat. In the 2017-18 financial year, more than 16,800 Australians became bankrupt, in 2020-21 there were just under 6,800 bankruptcies.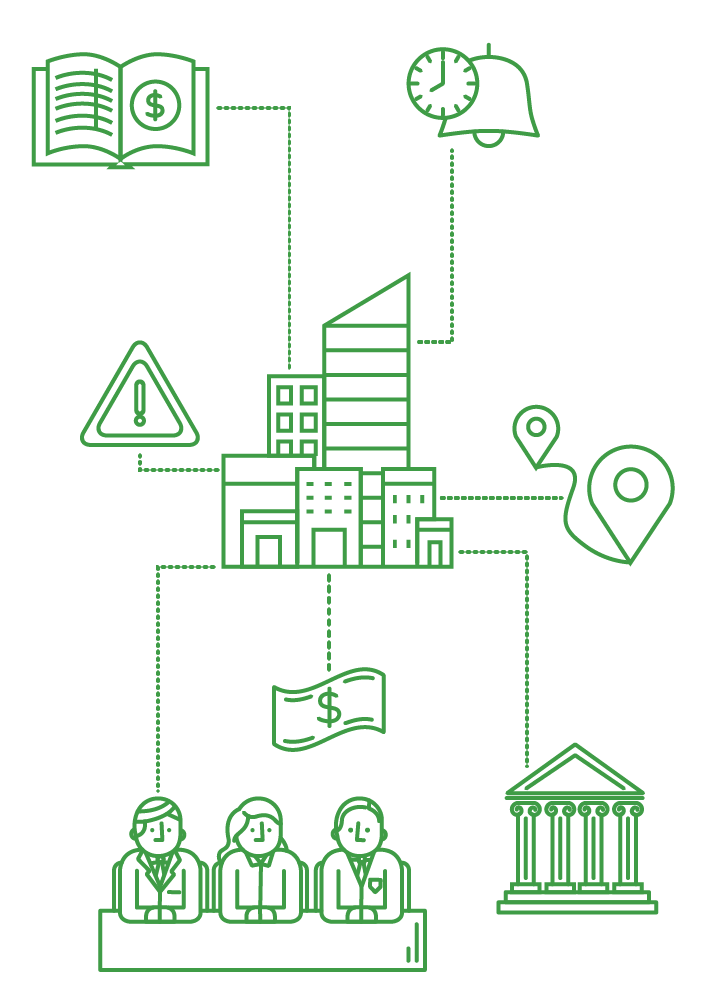 As support packages come to an end and repayment compliance becomes more critical, we predict that more business owners may find themselves in financial distress. It's been such an uncertain time for many, particularly in key sectors including hospitality, retail, tourism, and construction.
The point I'd like to make is that becoming bankrupt isn't actually as uncommon as people think. Chances are, you have a neighbour, a colleague, a friend or a family member who has - or is - experiencing financial hardship. I think we need to remove the stigma around bankruptcy as good people, sometimes through no fault of their own, can become bankrupt."
Q: Why do you think people fear going into liquidation or becoming bankrupt?
A: "There is a real fear in some people that they will lose their home or go to jail. It's an incredibly rare occurrence for people to receive a jail sentence for becoming bankrupt in Australia. We can also often save a person's home if they come to us in the early stages of their financial distress. Other options may be available to them, such as selling-off other assets, consolidating debts or restructuring their agreements with suppliers. Finding yourself with unmanageable debt is stressful and overwhelming - and it can take a lot of guts to pick up the phone and ask for help, but it's often the best thing to do.
Q: Why do businesses or companies go broke?
A: There are lots of different reasons - and it's definitely not always the business owners' or directors' fault.
Fixed contracts when the cost of supplies goes up dramatically during a project, personal or business disputes, or unplanned events such as a global pandemic - the financial status of a business can unravel rapidly.
Cash flow is king, and if it dries up, things get very difficult, very quickly. One of the things I love about my job is that it's solutions-focused. I want to achieve the best result possible in the circumstances. I get the opportunity to take a helicopter view of the business and identify options for the business owner or directors' consideration. I get the chance to help people draw a line in the sand - and that means they can move on with their lives.
Q: Why do you think bankruptcy or liquidation, in some circumstances, is the best outcome?
A: "Our team has supported people who work in a range of sectors, from childcare centre owners to caravan park operators, family-owned transport businesses and construction company directors - regardless of the sector or scale of the operation, we know that having financial difficulties is stressful and can feel overwhelming.  Clients often feel a genuine sense of relief when the matter has been resolved. I had a 55+year old male attempt a cartwheel in our office corridor when he realised he didn't have to worry any more about how he was going to pay his own staff and suppliers - week-in-week-out - and started working as an employee for someone else. I received a hand-written note from a former bankrupt who said they were so grateful to be stepped through the process in a clear and transparent manner - rather than continuing to feel stressed, alone and unsure.
Aside from the mental health impacts, if a business is failing and there are no options for recovery, then it's certainly better to act sooner rather than later from a financial perspective.
Being decisive can mean key suppliers can potentially be paid out more quickly or receive a greater amount back for each dollar owed, helping business relationships for the future. It's also important to remember that businesses do have a natural lifecycle and winding-up a business can be the desired outcome in some cases. Succession planning, the end of a major project or someone seeking a change in lifestyle, are common reasons for businesses to cease operation."
Q: What would you recommend people do who are unclear about what the future holds for them personally or their business or company?
A: "Pick up the phone, have a free, confidential conversation. Understand your options. If there is a way to restructure your business and that's the outcome you are seeking - we can help you make it happen. If you need to go bankrupt or your company into liquidation - we can ensure the process is as clear and simple for you as possible."