The ecosystem of components and services required to appropriately secure your organisational data and applications is growing. 
Every organisation now has an opportunity to dive into the use of cloud services to manage some, or all of their information technology elements which also assists in avoiding data breaches.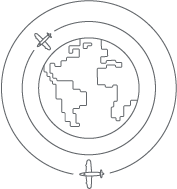 Cloud services have only recently matured and became price appropriate where organisation's can choose to outsource their entire platform, infrastructure or software to cloud providers, alleviating the need to manage everything in-house.
RSM's cloud security assessment demonstrates the value and use case for organisations within your industry to leverage cloud services, cloud access security brokers and related components that drive toward improved security measures in the cloud.
KEY CONTACT
How can we help you?
RSM's cloud security readiness program produces a scorecard that ranks your organisation, as well as detailing current state, risks, opportunities and recommendations. Additionally, we provide a strategic IT roadmap for the components to support a more secure state for cloud services and platforms.
Any organisation that is currently looking to move to cloud-based services, or are currently operating completely or partially within a cloud-based service can benefit from a cloud security review by RSM.
We can assist with the security issues and considerations when transitioning to the cloud, as well as performing an assessment of the existing security controls and configurations of your cloud service.
When your organisation is looking for a comprehensive technology solution provider to maximise your technology investments in the cloud, you can count on RSM to deliver:
- Increased satisfaction with IT infrastructure and investments 
- More effective use of technology within your organisation 
- Cost savings (where applicable) from moving to the cloud 
- Increased competitive advantage as a result of more efficient and effective systems 
- A road map to responsibly transition technology workloads to the cloud 
- Balanced recommendations that are sized correctly for your organization 
- Increased security and availability of your information
Our cloud security readiness program measures your organisation against a defined set of benchmarks to determine the suitability of various cloud security controls. 
The goal of this assessment is to help steer your organisation toward continued consumption of cloud-based services and platforms in a secure manner.
The areas covered by RSM's cloud security readiness program include the following power pillars:
Perimeter controls, visibility and audit
Provider identification and conditional controls
Risk-based audit, persona anomalies and privileged identity management
Security-based operations
Device management and controls
Data governance, leak prevention and controls
Get in touch with our Risk Advisory team