Financial reporting and tax advice for ICT companies
Technology Business Advice

Get expert help with financial reporting, finding the right business and tax structure, accessing tax and payroll incentives, plus tax advice, compliance, GST, transfer pricing, audits, and more.
Whether you're a start-up, established enterprise, or multinational ASX-listed ICT organisation, your financial position is crucial to survival.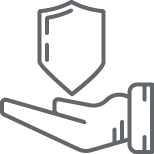 Stay a step ahead of your competition with effective and timely financial reporting and tax advice that empowers you to make confident business decisions and plan for a successful future.
We stay on top of your reporting obligations, as well as the latest updates on tax laws, so we can provide superior advice as and when you need it.
Our financial reporting and tax services include:
financial goal setting and strategies
tax planning
audit of financial statements
preparation annual reports and financial statements
assistance with application of accounting standards
adequacy of disclosure
accessing small business, CGT, stamp duty and payroll tax concessions
assisting with stamp duty concessions, exemptions and lodgements
KEY CONTACT
---
How can we help you?

Tax advice, compliance and advisory services
If your technology company is a start-up or invests heavily in research and development, there are several tax incentives you can leverage to help increase cashflow. In addition to research and development incentives, there are a range of state government tax incentives and concessions which may be available to start-ups and small businesses, which we can assist in unlocking.
In general, tax laws are also difficult to interpret – particularly for organisations that deal with overseas entities and need to consider transfer pricing and hybrid mismatch rules. This is especially relevant for ICT companies where relationships or partnerships with international vendors is common, and penalties for non-compliance can be unexpectedly severe.
When you partner with RSM for financial reporting and tax advice, we get to know your business inside and out.
This allows us to effectively consult with you on:
the best tax structure
tax minimisation strategies
compliance assurance
accurate GST record keeping and reporting
cross-border transactions
Where your ICT business requires an audit of financial statements, we follow a proprietary auditing methodology that is designed to uncover key business risks and develop effective controls to mitigate them.
If you are considering a merger, acquisition or disposal we can also provide tax due diligence, consulting on finance, strategies to optimise cash flow, and identification of tax risks.
---
Accounting services
RSM Australia is national firm and a member of a global network that allows us to support your business as a collective no matter where you operate from.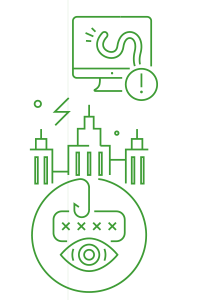 Working with you, we will simplify complex multinational tax requirements across different jurisdictions so you can focus on what matters most.
Our accounting services include:
income tax returns
fringe benefits tax return
payroll tax advice
superannuation advice
deferred tax computations
transfer pricing documentation
representation in the event of an audit, investigation or negotiation
Book a free initial consultation
Get practical and valuable financial reporting and tax advice from experts at RSM. For a free initial consultation, contact your local RSM office today.