RSM's new Corporate Advisory Hub at Port Macquarie on the Mid-North Coast of NSW has seen increased enquiries from businesses that are struggling to deal with the day-to-day uncertainty and rising risks in their business.
The constraints on business are real and whilst many businesses are extremely busy this may not necessarily translate into profitability and success.
---
Tim Gumbleton, Principal of RSM in the Mid North Coast is encouraging businesses to ensure they:
Monitor cash flows and strategically manage any growing pains or downsizing required.
Focus on debtor collection and recoveries. Don't let accounts receivable linger.
Control their back office and minimise fraud and associated risks, particularly in payroll.
Ensure record-keeping is up to date and there are no surprises. Check your stock, accruals and payroll liabilities.
Don't assume the lifting of the lockdowns will solve all the problems. Experience overseas is highlighting that business will continue to a bumpy road.
Apply for and secure any available Government support and associated grants.
Review their business and ask how it can be more efficient and consider what terms can be renegotiated.
Limit the personal liability of directors wherever possible.
Avoid disputes and resolve issues promptly including project delays and variations.
Stay in touch with key stakeholders and talk through the challenges.
---
Tim's clients have been seeking specific advice to counter their risks. This includes our restructuring and associated support services:
Business restructuring and safe harbour exit strategies.
Fraud and associated investigations. We are unfortunately seeing a rise in white-collar misappropriation issues (fraud risks).
Solvent liquidations of companies to minimise the tax burden on shareholders via exemptions.
Business recovery planning and turnaround strategies including our dedicated Not for Profit support services.
Asset protection and personal liability limitation opportunities.
Dispute resolution including debt recovery, partner exits and family and farming succession challenges.
Virtual CFO Advisory and associated crisis support and management.
RSM are the Mid North Coast's business improvement, corporate turnaround, dispute resolution, restructuring (incl legislated small business restructuring), asset protection, forensic accounting, insolvency, liquidation and bankruptcy specialists.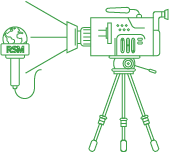 ---
About RSM – Our Point of Difference:
RSM is a full-service national accounting, consulting, and advisory firm operating from over 30 offices (and on a mobile basis) throughout Regional and Metropolitan Australia.
We are uniquely placed given our regional expertise, footprint and extensive national coverage backed by international reach and scale.
RSM can help you and your business, no matter where you may be based.
---
Want to learn more about RSM?
If you have questions or want to know more about how RSM can help you or your business, please contact your local RSM office.