With health spending outpacing economic growth globally [1], Australian public and private hospitals need to find new ways to achieve financial sustainability.
Jayesh Kapitan, the national health lead for RSM Australia, said the economic environment (higher inflation impacting cost of finance, access to funds and supply chain expenses) combined with staff shortages and wage increases in the sector, will put more pressure than ever on hospital finances.
"During Covid, hospitals received so much funding from Federal and State Governments who basically bankrolled them to ensure they could navigate the difficult circumstances of the pandemic," Mr Kapitan said.
"Now, there's no more open chequebook: substantially tightened purse strings, high debt levels, and pressure on government to curtail deficits have all had a knock-on effect for future sustainability.
"Australia's hospitals are at a point where they have to rethink how they do things."
Mr Kapitan called for innovative and high-level thinking on how hospitals deliver their services, saying cost cutting alone would not bring sustainability to a sector that received $89.7 billion in funding in 2020/21 [2].
"Australia's hospital sector needs to be investing significantly in new technology and solutions to future-proof their viability," he said.
"They also need to change their service delivery, to focus on outcomes and not just activities or tasks.
"This is a difficult journey to go on, given the public health system funding models are pretty much driven by activities and tasks, not patient outcomes.
"Focusing on outcomes may require exploring partnership or alliance opportunities to maximise clinical outcomes, while providing seamless care and fundamentally changing how they provide that care."  
 
Hospitals of the future
To achieve this, hospital leaders must ensure they have the right systems, processes and controls in place.
Mr Kapitan said high level thinking, from investing in telehealth to partnering for home visits to smart use of generative AI (Artificial Intelligence) [3] could help solve labour issues and enhance a customer-centric experience. However, these innovations will require infrastructure changes and investment.
"The majority of public hospitals probably don't have the necessary infrastructure to have an efficient or effective telehealth operation at this time," he said.
"They may not have the quiet private space where somebody can go in and get onto a Teams call and have that consultation, whereas if you're building from scratch you can factor in that space requirement.
"New build hospitals have the opportunity to put the right infrastructure, systems and controls in place at the outset. It's much harder, and more costly, to do this retrospectively – but it must be done.
"The pandemic magnified labour shortages and a fully risk-managed use of AI is one way for hospitals to automate repetitive tasks, optimise workflows and reduce labour burden. 
"Hospital teams will need to put in place rigorous AI data governance and consider ethical and transparency issues and legal requirements.
Mr Kapitan said while the US has a much more private health-based market, the US focus on cutting costs and increasing revenue will need to be adopted to some extent in Australia's public health system as budgets tighten up.
The BMJ research [4] indicates around 30% of care provided by healthcare systems is low value, owing primarily to administrative costs, bureaucracy, overdiagnosis, overtreatment, or other issues.
Meeting patient expectations requires forward thinking
Mr Kapitan said patients have higher levels of expectations than ever. They want choices to better suit their personal circumstances, and this requires hospitals to re-think or re-design their clinical processes to improve clinical outcomes.
"Hospitals need to be investigating new models. People prefer to be in their own space, and models that allow them to stay at home for longer offer better outcomes for the patient AND for the hospital in terms of resourcing. 
"Hospitals must look at how end-to-end patient care can be improved – from roving nurses giving home checks, to partnering with medical providers who see the patient in their home pre-surgery. This saves hospital resources and reduces a lot of time-consuming waiting around at the hospital for the patient."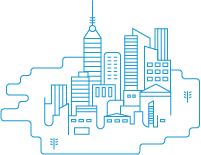 Mr Kapitan said the billion-dollar question for hospitals is "Are we under-investing in tech?".
"I'm staggered at the lack of tech investment in many large Australian hospitals – some have only moved over to electronic medical records from inefficient paper files in the past few years! 
"Australia as a whole needs to look at where other countries are from a tech perspective, and move rapidly to become more contemporary," he said.
"On this measure, as a whole they are not competitive on global benchmarking – and they haven't needed to be as they were still receiving massive pandemic-based funding. 
"If they become more contemporary they will be able to make better use of funds and boost the future financial sustainability of the sector," Mr Kapitan said.       
FOR MORE INFORMATION
If you would like to learn more about the topics discussed in this article, please contact Jayesh Kapitan or your local RSM office.
[1] OECD research cited in BMJ published research paper "How can the Healthcare System Deliver Sustainable Performance"
[2] Australian Insititute of Health and Welfare
[3] RSM US, Unleashing the Power of Generative AI
[4] BMJ published research paper "How can the Healthcare System Deliver Sustainable Performance"