Andrew Bowcher, the Restructuring & Recovery Partner of the Wagga Wagga office, has always been passionate about closing the gap between the cities and country for quality education.
As someone who grew up in rural Australia, Andrew has watched the natural economic evolution and growth of the Wagga Wagga region, and has seen the small town prosper into a medium city and now NSW's largest inland city.
Determined to be proactive, Andrew has been volunteering with The Riverina Anglican College (TRAC) board for over 16 years and was appointed Chairperson in 2009. Like Wagga, he has watched the local school grow from 25 students, when it opened its doors in 1999, to over 546 school children and a waiting list as long as the main street.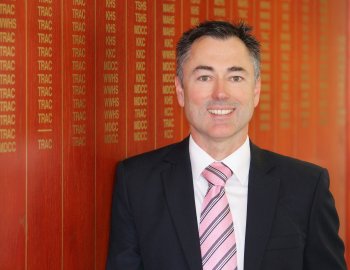 These days, the College is regarded as one of the top schooling choices for Wagga and is well-known for its achievements in education, sports and international cultural relations.
"I believe country children should be given the same opportunities as their counterparts in the cities, and it all starts with a solid foundation of good schooling. I really wanted to help the community lift the education standard, and I believe, after a lot of hard work, we have".