RSM is thrilled to announce the appointment of Tristana Steedman, a Registered Liquidator, and Registered Trustee, with our national Restructuring and Recovery team based in Melbourne.
Working closely with Jonathon Colbran and RSM's long-established national R&R team, Tristana will support Jonathon to lead the Melbourne division – providing a full spectrum of local restructuring and recovery solutions for individuals, directors, and creditors.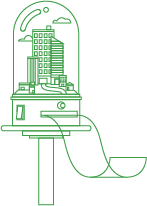 ---
Tristana Steedman began her career as a graduate in 1994 and has worked locally and internationally as an insolvency practitioner for almost 30 years. She is one of only a small group of women in Australia who have gained status as both a registered liquidator and registered bankruptcy trustee.
Her experience spans appointments from major banks and creditors to supporting individuals to navigate bankruptcy. Her honest and clear approach is respected by everyone she works with, and her extensive knowledge will be greatly valued by RSM's existing and new clients.
"I was ready for a new adventure, and the opportunity to join RSM came up at the right time. I'm really looking forward to expanding the Melbourne restructuring and recovery practice and working with Jonathon to provide next-level support to our Melbourne-based clients.
"Especially in these difficult times, we're seeing an increase in the need for restructuring and recovery solutions. For business owners in financial distress, it can feel like it's all doom and gloom and there is no way out. Our job is to be the calm in the storm and to help them understand all their options. Once they find a clear way forward – be it a successful restructure or voluntary insolvency – the burden is lifted and they can start looking towards the future."
Jonathon Colbran, Partner of RSM's national restructuring and recovery (R&R) division, says they are so excited to welcome Tristana to the team.
"Having Tristana on board brings the collective experience of our Melbourne R&R leadership team to more than 70 years, with 10 local experts available to our clients. We're also able to better deliver on our strategy to provide the full spectrum of restructuring and recovery solutions to the Melbourne market, which complements our wider network of R&R experts nationwide.
"Tristana's track record speaks for itself, and as a Melbourne local she has built a strong network across her career. We're also excited to have one of the very few women in the field join our team and increase the composition of female leadership in our Melbourne office.
"For the first time in a long time, our Melbourne clients and referrers will have access to two registered liquidators who are also both registered trustees with a wealth of experience in personal and corporate insolvency and restructuring services."
GET IN TOUCH
To speak with Tristana about restructuring and recovery solutions, contact her on 03 9286 8198, [email protected], or reach out to your local office.