Based in our Perth office, Simon Harcombe is a principal in the Tax Services division providing specialist R&D tax incentive consulting services. 
With a career spanning over 15 years, Simon has provided R&D tax advice to a range of industries across Australia including resources, technology and biotechnology. Simon joined RSM in 2013 following roles in various tax incentive groups for international accounting firms.
Simon complements his R&D tax knowledge with experience in corporate finance on major infrastructure projects.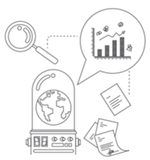 SOLUTIONS SIMON HARCOMBE PROVIDES 
Simon offers a comprehensive understanding of the R&D claims process and is able to provide advice on a range of related issues including:
Calculation of eligible R&D expenditure;
Analysis of complex R&D tax issues and preparation of detailed tax advice;
Reviews for clients with the regulators; and
The implementation of R&D management practices.
The R&D tax eligibility criteria;
The process of conducting project interviews and gathering appropriate information to assess, prepare and support R&D tax incentive claims; and
Preparation of appropriate R&D registration documentation.
SIGNIFICANT PROJECT
Simon has successfully managed complex and high value projects including management of the R&D claims of multiple multi-national resources companies.
Simon has experience supporting large mining companies with regulator reviews as well as assisting first-time R&D claimants to prepare for and commence annual R&D claims.
Simon is able to readily identify and manage R&D claim risk issues and provide mitigation plans.
Simon works collaboratively and maintains a large network of related contacts. This enables him to assist clients with access to providers of finance in relation to the R&D Tax Incentive and other relevant services.
Simon is an advocate for innovation and maintains strong industry connections; he is able to provide advice and assistance to clients seeking access to a range of innovation support programs and grants.
ASSOCIATIONS
QUALIFICATIONS
CPA
Bachelor of Commerce, Accounting and Finance (Curtin University) 
Bachelor of Science, Environmental Health (Curtin University)