Fraud, bribery and corruption risk is right at the top of the agenda of issues that can harm an organisation. 
This financial and/or reputation harm covers all companies and government entities, regardless of industry or specialisation.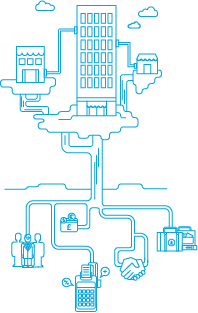 Fraud or improper conduct can occur in almost all business processes such as procurement, payroll, accounts receivable, accounts payable, asset management, IT and the protection of confidential information and data.
Planning, resourcing, implementation and management
Executive leadership and operational management of the fraud, bribery and corruption control framework
Devising, reviewing or benchmarking existing fraud, bribery, and corruption control arrangements against standards (such as the Australian Standard AS 8001 Fraud and Corruption Control) and other leading practice
To maximise business efficiency and effectiveness, this needs to be integrated with your governance, risk and internal control environment
Detection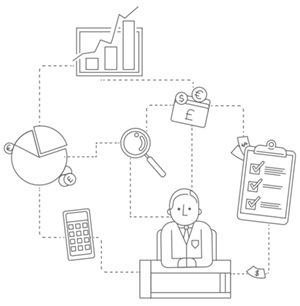 Fraud, bribery and corruption diagnostics, 'deep dives'
Forensic IT
Whistleblowing management and helpline
Other techniques such as surprise forensic audits/ special reviews, forensic background checking, fraud red flag reviews
Prevention
Integrity framework (including codes of conduct or ethics, ethics committees)
Awareness training to employees, executives, management and those with fraud control responsibilities
Fraud, bribery and corruption risk assessments (AS/ NZS ISO 31000 Risk Management or COSO compliant as required) and reviews, employee surveys
Forensic background checking, including employment screening
Controls testing, fraud profiling
Response
Fraud crisis management
Investigation response (multi-disciplinary forensic investigations, procedures, planning, teaming)
Liaison with, and supporting any reporting to, law enforcement agencies as necessary
Of particular concern to any Australian based organisation that either has operations overseas or connections through the use of intermediaries or agents is the risk of foreign bribery and corruption.
Relevant legislation with global reach includes the US Foreign Corrupt Practices Act (FCPA) 1977, and the UK Bribery Act 2010. The Australian Commonwealth Criminal Code Act 1995 contains effectively similar provisions to the FCPA with Australians able to be prosecuted for actions overseas. These global and local legislative developments have also been enshrined in an international standard of ISO 37001 Anti-bribery Management Systems.
---
ISO 37001 Anti-bribery Management System controls:
Bribery risk assessment
Tone from the top
Anti-bribery compliance function
Employment (due diligence, performance bonuses, conflicts of interest)
Awareness and training
Due diligence
Financial controls
Non-financial controls
---
We perform compliance risk reviews (including foreign bribery and corruption risk), including:
Risk assessments against any legislation/ legal obligations
Foreign bribery and corruption compliance program assessment and compliance program element design, implementation, monitoring, and review for continual improvement
Get in touch with our Risk Advisory team