At our core, we are a people business. Ensuring that we attract and retain the highest quality talent from a range of diverse backgrounds is of the highest priority, and in order to do so, we understand that we need to create exceptional experiences and opportunities. In 2022, RSM appointed Dr Robert Coles as Chief Culture and Transformation Leader, whose role it is to leverage the power of the global organisation to add value and create diverse opportunities for development across the RSM employee lifecycle. With the intent to create consistent experiences for our teams all over the world, we deliver a number of initiatives, including the RSM Academy - RSM's flagship training programme for culturally intelligent future leaders; learning and development through RSM Campus - RSM's global learning management software; encouragement in volunteer activities; and creating the right environment through forward-thinking standards and policies.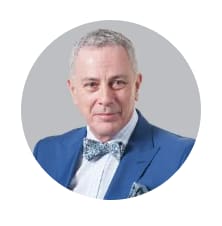 " Our success as a global organisation relies on the way we actively share information, training, people and resources across our offices around the world. Going forward, we plan to build in even greater agility and new business models to ensure we continue to meet the needs of our clients and people."
Dr. Robert Coles     
Chief Culture and Transformation Officer
Spotlight on: the RSM Academy 
RSM Academy has been RSM's global flagship training initiative since its inception in 2007. It is an agile and collaborative programme focused on building leadership skills critical to working as part of global teams and serving clients across borders. 
The shift to online learning due to the pandemic provided an opportunity for RSM to transform and expand the programme. A change in structure and approach, including the use of RSM's global learning management platform, RSM Campus, opened up participation to six times more people, and from a much more diverse range of locations.
Spotlight on: RSM Campus
RSM's global learning management platform offers thousands of courses in multiple languages to employees across a wide range of topics, including technical skills, business development and marketing, quality and risk, and technology. In 2022, Over 110 new courses were developed in 7 languages with ever increasing Member Firm engagement.