Jaime Lam leads the Healthcare & Community sector and is a Director in the Risk Advisory division in Melbourne.
Jaime has over 18 years of experience in Risk Advisory and Information Systems assurance in both private and public sectors. As part of an International Team at RSM, Jaime is one of the key members in the management and delivery of international work around the Asia Pacific region.
"I enjoy understanding my client and their business. I am passionate about solving complex issues and helping my clients grow. I really value the professional relationships and friendships that I have established over the years."
Prior to joining RSM in August 2010, Jaime was an internal auditor at another leading international accounting firm. Prior to moving to Australia, Jaime worked as a tax specialist and an external auditor.
Jaime is known among colleagues and clients for her great instinct, not only knowing when something is wrong but also finding a practical solution for it. Jaime thrives on challenges and describes her motto in life as "nothing is impossible".
Jaime is passionate about sports, shopping and great food.  She aspires to travel around the world to try the world's 50 best restaurants and watch all 4 grand slams. Of course, shopping would be part of the agenda. 
Jaime Lam is a Partner of RSM Australia Partners and a Director of RSM Australia Pty Ltd.
SOLUTIONS JAIME LAM PROVIDES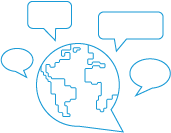 As a specialist in the delivery of complex assurance projects, Jaime has gained significant experience in the following areas:
Crisis Management and Business Continuity
Enterprise Risk Management
Microsoft Supplier Security and Privacy Assurance 
Sarbanes Oxley Act
ASAE 3402 Assurance Reports on Controls at a Service Organisation
Data Integrity Audits
Systems Audits
Data analysis using Computer-Assisted Audit Technique (CAAT)
Risk management framework assessments and identification of process improvement opportunities
Assessment of organisational controls and procedures against industry standards and better practice
Value add through sharing of similar industry experience 
Benchmarking and process mapping and documenting procedural manuals
SIGNIFICANT PROJECTS 
 RSM Asia Pacific Lead for Microsoft Supplier Security & Privacy Assurance Program.
 Co-led an internal audit function for a large health related Government Department. 
 Engagement Lead for a number of local health districts and not-for-profit health organisations.
 Assisted clients develop their risk management framework, risk registers and risk appetite statements.
 Delivered SOX engagements around the Asia Pacific region.
ASSOCIATIONS
Member, CPA Australia
Member, Institute of Internal Auditors Australia
Certified Information Systems Auditor (CISA)
AWARDS
ISACA's CISA Certification - Ranked top 10% worldwide
QUALIFICATIONS
Master of Electronic Commerce (Curtin University)
Bachelor of Commerce (Murdoch University)