INSIDE OUR MINING REPORT
Twenty years of regenerative investment in Australia's mining industry has seen the birth of new heavyweight and mid-tier global miners, strengthening of the country's credentials as a mature but still highly prospective mineral exploration jurisdiction, and significant expansion of its "critical minerals" reserves.
As mining companies pitch to a new generation of workers, full-time adult total earnings in mining averaged $144,000 in 2021, compared to $94,000 across all industries.
Australia's rejuvenated exploration and mid-tier mining space
As a so-called mature mining country, Australia was in the early part of this century apparently falling behind other parts of the world in terms of its attractiveness to mineral explorers and investors.
The cost of finding and developing new deposits and mines was too high, comparatively, and significant new discoveries that were being made by Australian companies were being made offshore.
Then the world, and Australia's place in it, changed.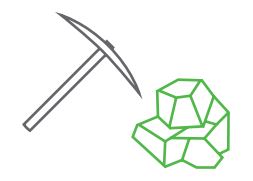 Australia has seen a critical rebirth of its mineral exploration and mining industry in the first 20 years of the 21st century
THIS REPORT INCLUDES:
»
Australia's mining regeneration
Quantity and quality

A golden return
»
Gold Road Resources' Gruyere discovery provides golden path for new producer
» Karl Simich's faith vindicated as Sandfire arrives on global mining stage
» Issues and trends
» Growth prospects give Image Resources the look of emerging sands leader
» Social pact
Net green

Juukan Gorge fall-out

A new road

Green and bold
» Lithium producer Pilbara Minerals is a mining champion for a new era
In 2022 alone, the country's mineral and energy resource sector is forecast to generate $296 billion in export earnings (about 10% of GDP) and will no doubt be key to powering Australia's recovery from the tumultuous economics of the COVID-19 era.