Veterinary Advisory, Assurance and Consulting
At RSM, we work with you to strengthen your vet practice, so you can face the future with confidence.
Whether you care for cats or cattle, the vet industry is changing. Large animal practices are concerned about a looming skills shortage as young vets opt to work with smaller animals.
Vets themselves are changing, undergoing further training to develop a specialist niche, service offering or exploring flexible working options.
Many are happy to remain in salaried positions, meaning that vets who do want to run their own practice can rely on capable staff to help build their business.
Meanwhile, while trends towards rental housing, and high to medium density housing in major metropolitan areas are hindering growth in the number of domestic animals. Small animal practices are benefitting from the increased disposable income of pet owners, awareness of animal health issues and greater uptake of pet insurance.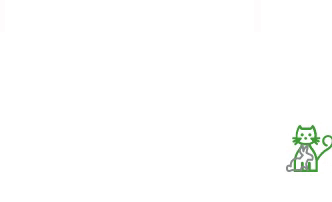 These factors will continue to drive industry revenue growth in the sector over the next five years.
We provide tailored advice to help your vet practice with:
MANAGING YOUR CASHFLOW
Buying or establishing a vet practice
Business advice on structure, tax, and efficiency
Generating income and managing costs
GROWTH & INNOVATION
Utilising technology for a better customer experience, choosing and implementing the most appropriate cloud accounting and reporting solution
Evaluating and adopting add-on services that benefit and grow your practice
FUTURE PLANNING
Develop models for a sustainable practice and managing regional workforce shortages
How building goodwill can increase the value of your practice
Succession planning, including valuations, insurances and an exit plan
Did you know businesses can go under by growing too fast? The key is to have a sustainable business - that means running the practice at profit margins and volumes sufficient to cover costs and overheads. That also means, having a cashflow that will enable you to pay your bills when they need to be paid.
At RSM, we can help you to better manage your cashflow and the impact of having too much debt on the balance sheet.
We take our clients on a journey to ensure that:
you understand the cash that flows from your business each year
you understand the impact of your debt load and the need to repay capital
you know what your income tax obligations are and when they are due
you are aware of how much you should take out of the business for yourself and how much you need to leave in
you understand the drivers that improve or detract from cash flow
THIS PROCESS IS KNOWN AS 'BALANCE SHEET MANAGEMENT' AND HELPS ENSURE SUSTAINABLE BUSINESS THAT ALLOWS YOU TO CONTINUE TO GROW YOUR BUSINESS ASSETS WITH CONFIDENCE.
Have you thought what would happen if you or your business partner/s retires, passes away, or if there is an irreconcilable difference or serious illness that prevents you working for an extended period of time?
Unfortunately, we see a number of businesses who fail to consider these scenarios. Significant added financial stress affecting all partners and their families invariably follows. There are also those businesses that consider these possibilities and arrange their affairs to ensure their practices can continue to run smoothly, their personal financial situation is under control, and their capital value is maintained. As a result, these people have far less stress and recover relatively quickly if one of these unfortunate events occurs in their business.
In all of the above scenarios, negotiating can prove difficult. In the event of a death, the expectations of remaining stakeholders are often quite different from those of a deceased partner's estate. The remaining owners may wish to buy out their partner's interest while the partner's representative may not wish to sell or may wish to sell but at an unrealistic price.
AT RSM, WE HELP MANY VETERINARY PRACTICE OWNERS THROUGH THE PROCESS OF SUCCESSION PLANNING TO ADDRESS ALL THE SUCCESSION PLANNING ISSUES AND ENSURE THAT VETERINARY BUSINESS OWNERSHIP IS A REWARDING EXPERIENCE RIGHT TO THE VERY END.
With an ever changing  Veterinary industry, it is essential to be ever mindful of your  Veterinary Practice and personal goals and to have viable and innovative strategies in place for your practice to achieve to achieve these goals. RSM have the expertise and knowledge needed to set you the on the right path.
Implementing an effective strategy  in a Veterinary Practice has several key components. Firstly, you must understand what needs to be done to implement your strategy; the key to this is understanding your product and its lifecycle. How can you plan for the future if you do not understand the future of your product?
Once you understand where your practice is today and where it needs to be tomorrow then you must choose an appropriate and effective strategy to make it happen. For example, how do you propose to compete in the market? Will you compete on price, quality or maybe even create a new niche for yourself?
Not only can RSM help you through these steps but we will also join you on this journey to help you implement and monitor your business strategy for your  Veterinary Practice.
The prospect of buying a veterinary practice is an exciting opportunity, but it is also a long-term decision that presents many challenges you need to be prepared for. At RSM we often see where a failure to approach a buying opportunity from an objective standpoint has led to disappointment.
RSM will provide you with a number of steps to help you make a well-grounded buying decision. By following these steps, you lay the foundations for achieving a positive outcome that you can reflect positively for years to come.
Many veterinary practices, or financial interests in practices, are sold to employees or associates who have been working in the business and are well-informed on the business' workings. Regardless of this, there are many challenges in moving from being an associate to a business owner, and, in these cases, RSM are also able to guide you through the process.
Selling a veterinary practice
It may be time for new challenges for you personally or perhaps retirement is approaching. Alternatively, your veterinary practice may not be performing to expectations. At RSM we work with veterinary business owners so that whatever the reasons are for electing to sell the veterinary practice the time is taken to plan an 'exit strategy' in order to maximize the return on investment.
It is important to recognize that the process of selling a practice can take a lot longer than anticipated. The process can extend over several years when the practice is specialized or the pool of potential buyers limited.
You are probably familiar with the saying 'you get what you pay for' - in selling a practice it is 'you receive the value for what you create'. This means that as a vendor, to get a good price you must stay engaged on the veterinary practice and maintain its profit while it is being marketed. This requires patience but will increase your probability of achieving a sound price for the practice.
Before choosing an appropriate entity for operating your veterinary business, you need to carefully analyse all the commercial and taxation implications. You need to consider, not only the immediate issues, but more importantly, prospective commercial and family issues that may arise.
There are a number of entity structures (or combinations of) that may be considered and each of these business entities have different legal, tax and commercial characteristics.The choice of entity structure is complex and specialist advice should be taken prior to making a decision.
Financing your veterinary practice
Most SMEs are facing tougher scrutiny from their bankers and veterinary practices are no exception.
Whilst confidence within the industry is always high, dealing with banks now takes more patience and needs a good understanding of the financial system.
Financing your veterinary practice can become messy and complicated if you don't communicate the right message to your banker.
RSM can work with you to ensure that:
you understand the impact of your debt on your financial situation by setting out your expected profits and cash flows
you are communicating the right story to your bank manager about how your veterinary practice is performing or what your forecasts mean
you have the right operating structure to take advantage of different income tax rates to reduce the effect of tax on your debt repayments.
We will make sure that your veterinary practice is presented in the best light because we understand how the banks will assess your veterinary practice's value.
We will ensure that:
the bank takes security over assets where necessary to ensure you have the right security position and that you don't expose other family assets unnecessarily
you get the most appropriate finance
you get the right legal outcome
Valuing a veterinary practice
At RSM we have completed numerous valuations and examined many and varied veterinary businesses.
We have also acted as expert valuer for financing purposes as well as partnership disputes. We can work with you to ensure that:
we have asked the right questions to obtain all necessary information about your veterinary practice
the valuation report is prepared in accordance with the instructions pertaining to your circumstances
the final result is a fair value of the target veterinary practice so that you can use the valuation for its intended use without delay or question
the valuation is prepared in a timely manner so that it can quickly serve its purpose
Utilising technology for a better customer experience, choosing and implementing the most appropriate cloud accounting and reporting solution
Evaluating and adopting add-on services that benefit and grow your practice
Develop models for a sustainable practice and managing regional workforce shortages
How building goodwill can increase the value of your practice
Succession planning, including valuations, insurances and an exit plan
Veterinary Advisory, Assurance and Consulting
Contact a Vet Practice Expert